Last week, Media Max, which owns Kameme Tv and K24 sacked over 160 employees. Among them were popular journalists Man Nyari, Moses Kanyira and Keziah wa Kariuki.
The firing of some of these journalists, especially that of Man Nyari resulted in an outburst of anger from listeners of Kameme radio who demanded for the presenter to be reinstated back to his old position.
The public outcry has been heard and the presenter has been rehired. Here is what he said on the rehiring and his popular show Njanjo ya Muturire: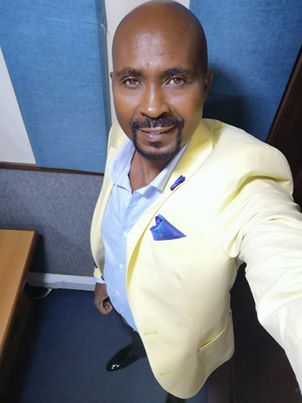 "The voice of the people, the voice of God!
Hallo team Njanjo.
I want to take this opportunity to thank the Almighty God for hearing our cry… the voice of Wanjiku, the cry of the of the voiceless.
You remember dorcas in the Bible? how she used to help the widows?when she died all the widows gathered cried to God to raise her.
Apostle Peter had to pray and God raise her.you have called me back to "life". The work we did was a living sacrifice before the throne of God.
Thank you Mediamax for giving me another chance to serve the voiceless and the down trodden.. Giving hope to the hopeless.
May God help me to serve His people in this great calling with humility for His glory.
God bless Kenya, God bless Mediamax, God bless Njanjo, God bless Man Nyari."