Missing Man: David Malelu, a father of three, has returned home with Sh. 500 only after 46 years. The 84-year-old claims  to have spent many years working as a farmhand in Tanzania.
According to some family members and neighbours who received the missing man Malelu, 85, he was last seen in 1972 while working in a Mombasa hotel.
His wife, Ruth Malelu, 75, said he disappeared with another woman whom she suspected might have influenced him to abandon the family.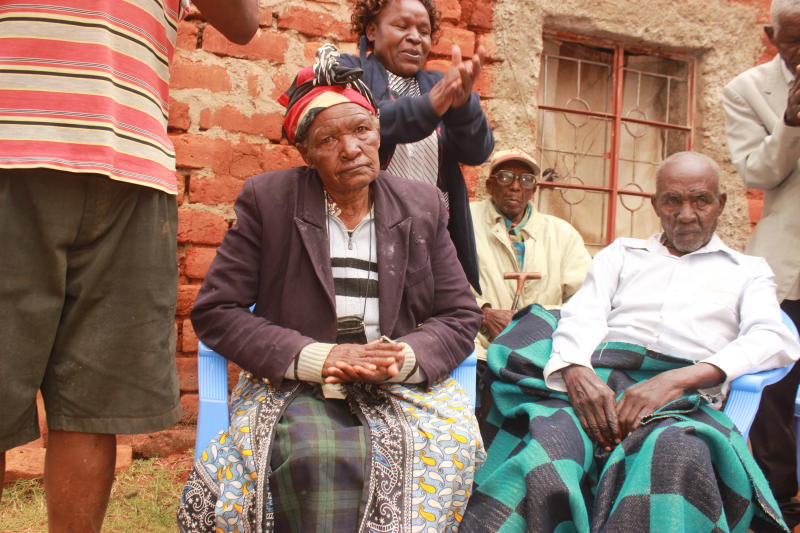 "He went missing years back. I don't know when but the last time I saw him he was with another woman," said Ruth, adding she later went to visit him in Mombasa but did not find him.
When Malelu finally returned home yesterday, he had only Sh. 500 and a small bag full of dirty clothes.
Ruth expressed her joy at the reunion, saying she had despaired after searching for her husband in vain.
"We looked for him in mortuaries, hospitals and Kenya's major prisons but we didn't find him," she said. Malelu said he didn't have a specific reason for leaving his family for so long.
"I thank God I'm home at last, although I can't tell why I abandoned them. But there came a time when I said I must find my family," he said.
Malelu said he worked in orchards in Tanzania's Kawaya village in Mkarama, among other places, earning TSh100, 000 (KSh. 4,400) per season.
Although he declined to state the whereabouts of the 'other woman', he said he saw no benefit of running away from a wife he loved.