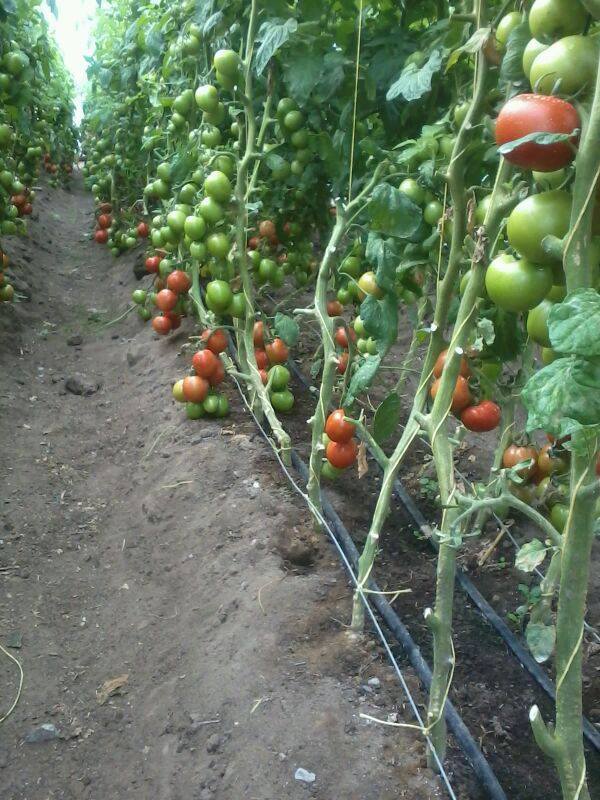 He started farming as a hobby last year but today his 100-acre farm is an envy of many and an oasis of abundance in Mbeere, Embu County. Dr Patrisio Njiru's farm which is adjacent to River Tana teems with expansive and evergreen plots of blossoming tomatoes, gleaming capsicum (hoho), eye-catching onions, watermelons, maize and well-lined paw paw trees.
Amid the scorching sun, the farm is a beehive of activity as workers load crates of ripe tomatoes and other crops onto trucks while others move about tendering the crops. The farm contrasts sharply with its surrounding dry environs.
Dr Njiru, a county government official and university lecturer, says when he got a job as county agriculture minister last year, he toured the lower region, which is extremely dry to study how it could be made agriculturally productive. "There is a wrong perception that you cannot do farming in this dry area and thrive. I wanted to start something to challenge other farmers that it is possible to grow crops in this arid land and they will do well," the don says.
He bought the 100 acres of land in Riaciina area, Mbeere South and started farming using irrigation. He started with horticulture which did well. Njiru has employed a farm manager and other specialists such an agronomist in an endeavour to use best agricultural practices.
The farm employs 120 casuals daily with the wage bill running to Sh10 million annually. He injected Sh8.6 million capital while setting up the farm; where the bulk of the money was spent in setting up structures such as irrigation and the pipeline network.
Profits
With such an expensive undertaking how much does he make from his investment? "I won't give the exact figures but I can say the venture rewards generously," he says. To break the cycle of tomatoes which are the main crops, Njiru inter-crops maize or kales when the tomatoes are at advanced stages so that they can be later uprooted to give way to maize.
"This ensures the water we pump to grow tomatoes and the fertiliser are also used by the maize," he says. The farm produces a lorry of tomatoes (100 crates) daily. He plans to increase production to three lorries per day, then market it as a pool with other farmers. He encourages farmers in the locality to cultivate at least an acre of one type of crop at once to get good returns.
The don says a crate of tomato fetches between Sh1,500 during high supply season and Sh6,000 during low supply in the local market but much more in Nairobi. "While some tomatoes are ready, new ones are being planted every week to ensure we produce them the year round. We have 37 acres under tomatoes of which 20 acres are mature," Njiru says.
He has planted 2,000 high yielding paw paw trees and plans to increase them to 8,000 in the next year to meet the current demand. He also produces several tonnes of watermelon, onions and capsicum through irrigation, which he says also generate good money.
The challenges
When he started the farm last year, Njiru cultivated tens of acres of groundnuts but has since stopped due to the poor prices in the market. He pumps water using diesel which is expensive as he spends Sh200,000 monthly but would be much lower if he used electricity, which is yet to be installed in the area. Njiru who does farming as a hobby has another farm in the county where he grows tissue culture bananas.
"I challenge farmers that if I have succeeded doing farming as a hobby they too can. It is very fulfilling," he avers. Agricultural Society of Kenya CEO Batram Muthoka hails the farm saying its replication would boost food sufficiency wealth creation and creation of jobs in the county. He encourages more farmers to practice commercial agriculture saying they would support such initiatives by creating more market for farm produce.