Naivasha Dry Port: President Uhuru Kenyatta has announced that Kenya will give Uganda land to build its own dry port in Naivasha.
The announcement was made  Uganda's President Yoweri Kaguta Museveni continued his State visit to Kenya.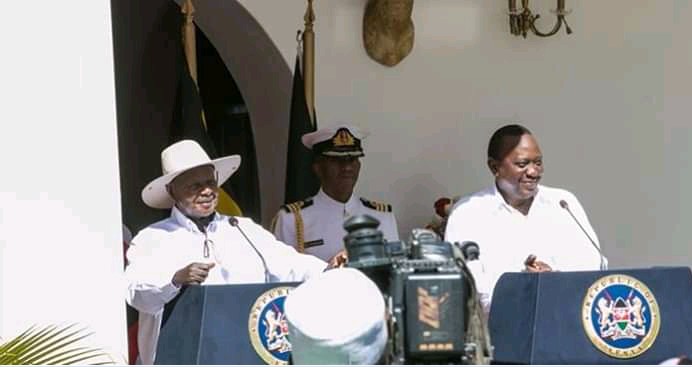 The announcement appeared to create confusion since Kenya has also been planning to set up a dry port in Naivasha as well.
Generally, a dry inland port speeds up the flow of cargo between ships and major land transportation networks, creating a more central distribution point. Further, inland ports improve the movement of imports and exports, moving the time-consuming sorting and processing of containers inland, away from congested seaports.
Just like the Embakasi dry port, the Naivasha dry port that Kenya had planned to set up was supposed to provide storage of cargo especially those destined for Uganda, South Sudan, Northern Tanzania, Rwanda, Burundi and Democratic Republic of Congo.
This move was supposed to relieve the Mombasa Port of congestion, create more space for handling more cargo, and improve efficiency, which would attract more trade, including transhipment business at the Mombasa Port.
Similarly, on Wednesday, Kenya and Uganda closed ranks on the need to extend the Standard Gauge Railway (SGR) to Kampala via Malaba.
The two countries have been differing over financing of the cross border SGR, with China Exim Bank insisting that Kampala has to get Kenya's commitment to build the rail from Kisumu to Malaba, before Uganda can secure funding for the line running from Kampala to the common boundary.
Kenya's priority seemed to take the line to Kisumu port as part of the plan to have Uganda and Rwanda evacuate their goods via Lake Victoria, dimming the prospects for a seamless SGR line between Mombasa port and Kampala.