A new police uniform for all officers has been unveiled. The new dark blue uniforms were unveiled by President Uhuru Kenyatta on Thursday where the police structure in Kenya was also re-organized. The unveiling was done at the Kenya School of Government.
At the function, the posts of Administration Police regional commander, Kenya police regional commander, DCI regional commander and District administrations police commander were all abolished. Others that suffered the same fate were County coordinating commander, Kenya police county commander, AP county commander, DCI county commander, AP sub county commander, DCI sub county commander and AP service ward commander.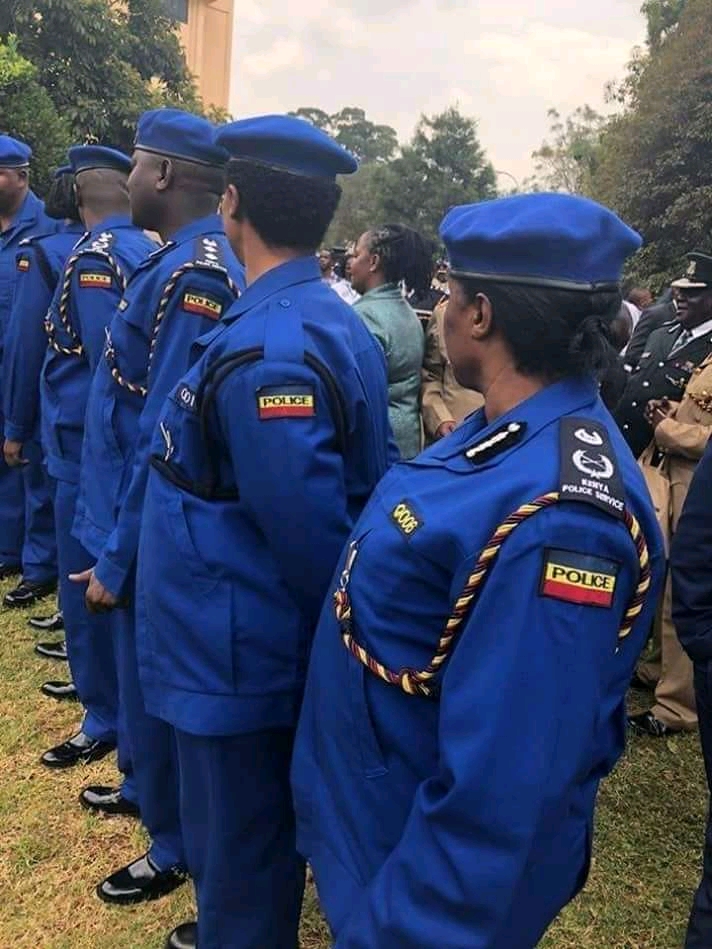 According to The Star newspaper, the new outlay which will drastically change the command and structure of policing in the country with the AP getting clearly defined roles. The AP will be merged with the Anti-Stock Theft Unit (ASTU).
"The majority of the AP officers will be absorbed into the Kenya Police Service. The few that will remain will have their duties redefined. They will mainly revolve around providing security to government buildings and facilities such as SGR, the ports of entry and other critical facilities. AP camps and chief's camps where majority of the APs are stationed will be gazetted as police stations. The regular police, DCI and APs housed in the same facilities will be under a single command."