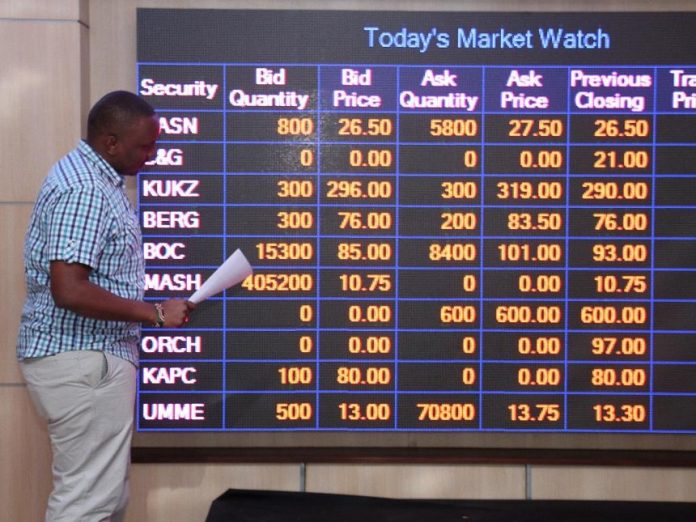 Capital Markets Authority is reviewing eligibility requirements for firms that wish to list on the bourse to remove unnecessary barriers and attract new listings, the regulator's chief executive said on Tuesday.
The NSE listing rules have been partly blamed for allowing shoddy firms to list on the local bourse and in the process swallow investment cash
Although there are more than 60 companies on the Nairobi Securities Exchange, which has a total market capitalisation of 2.8 trillion Kenyan shillings ($27.90 billion), the bourse has struggled to attract new listings and daily trading is dominated by a handful of large firms.
Capital Markets Authority chief Paul Muthaura said they were reviewing rules, including requirements for companies to be profitable in three of the past five years before listing and another that fixes standards on debt-to-equity levels.
"Our discussion is very much around identifying large domestic enterprises or regional enterprises that will be looking to tap the market," he said.
At least 75 percent of the total capitalisation at the NSE is accounted for by just six of the listed firms, with telecoms giant Safaricom alone accounting for 1.22 trillion shillings, Thomson Reuters data show.
Having a single company that accounts for a large percentage of market capitalisation presents a risk that if anything happens to that company, it will affect the whole market, Muthaura said.