Online businesses in Kenya: Njeri Mureithi is the founder and owner of Read Consultant online platform business.

Working at the Australian Embassy in Nairobi for nine years was not giving Njeri the satisfaction she so craved. But while there, she earned skills and contacts that have made her online business, www.readconsultants.co.ke, a business that can sustain her lifestyle.
Njeri offers advice on immigration matters for Australia and student recruitment for the United Kingdom, Malaysia, Canada and India. She works closely with people interested in living and working in these countries as skilled workers, and those wanting to study abroad.
The English and literature-trained graduate teacher operates from the "balcony of my house" in Kilimani, Nairobi. Sometimes, she changes the setting and uses her husband's small office at Apple Wood Office Park.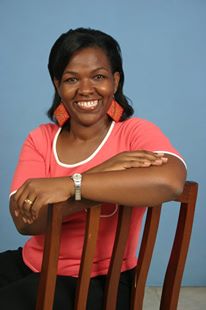 It is now one and a half years since she quit her job and her monthly income is never less Sh140, 000. 90 per cent of her work is internet-based, with most clients being referrals either by email, social media or telephone (including applications on WhatsApp and BlackBerry Messenger to keep in touch across borders for cheap).
The mother of three happily makes her six-digit income minus the fears she had before quitting her well-paying job.
"I was (afraid I might) fail as a parent because I would spend many hours in the office, including some weekends. I got fed up depending on a salary and never having a chance to go back to school without compromising the family," says Njeri.
Although Njeri feels she is yet to learn "everything about time management," she feels she will never lose focus on the reason she left a formal job, which was being there for the family. Every day, she says, she must pause and say, "I did my best for my family today."
She is satisfied that since she quit, her relationship with her husband, a lawyer, is even warmer. "Quarrels come when one party feels unattended to. A rigorous job is not conducive to serving your spouse better," she says.
Her husband supplements the bills, lessening her worries about where the daily bread will come from. In addition, to broaden her financial base, Njeri runs a greenhouse farm on leased land in Karen where she grows groceries.
"I have tomatoes, kales and other greens which I farm. So not only is my family very healthy, but I also get a bit of money from my sales to local homes and restaurants," she says.