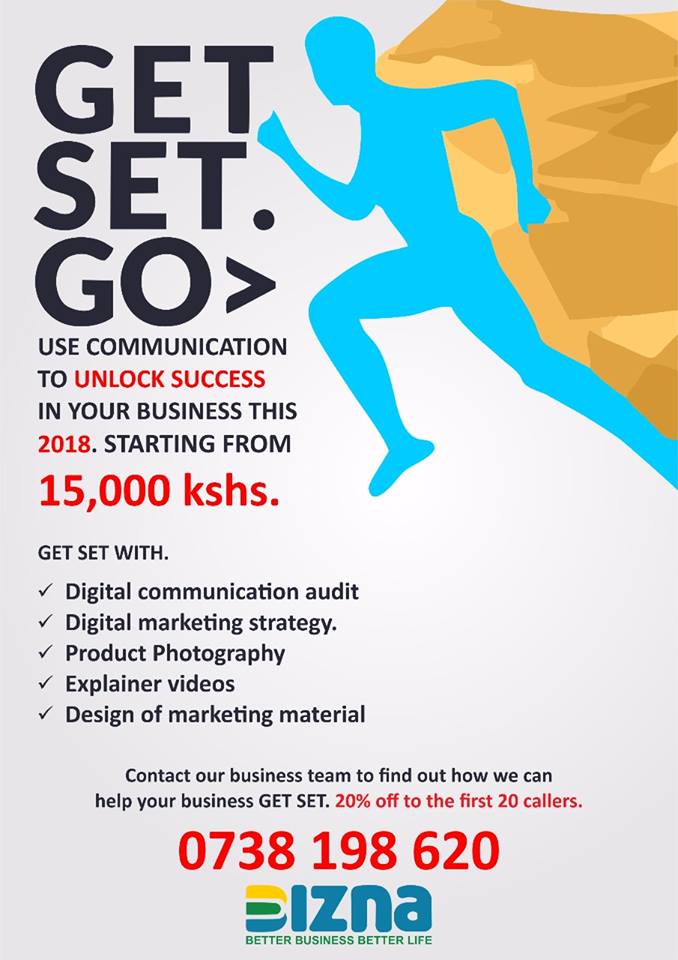 How you reach your customers could determine the level of profitability you achieve.
At Bizna Kenya, we are equipped to improve the way you reach your potential clients in order to improve your income streams turnover and profitability. This is in life with our mantra of improving businesses to create better lives for business owners.
Currently we are offering a digital package that includes a digital communication audit, digital marketing strategies, designer marketing tools, videos and photography all at a discounted cost of Sh. 15,000!
Partner with Bizna Kenya today and see your business rise! Call us on 0738 198 620.