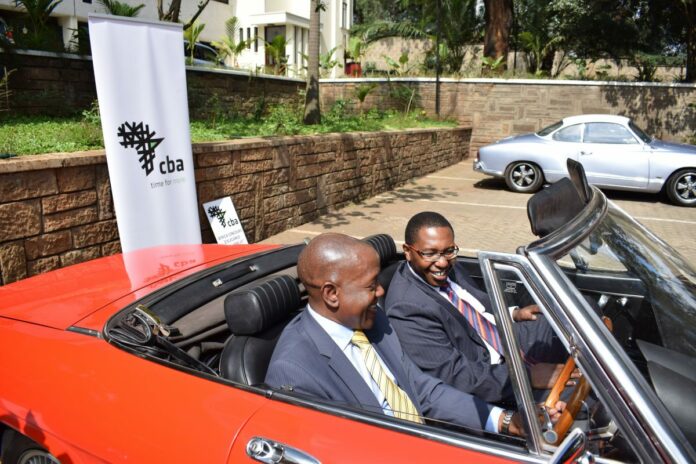 Kenya's largest privately owned bank, Commercial Bank of Africa (CBA) will hold the annual Concours d'Elegance, on Sunday, September 24, 2017 at the Ngong Racecourse. This is East Africa's biggest showcase of classic cars and motorcycles.
A total of 53 entries have been entered into the competition with 32 cars and 21 motorcycles already registered. Among the participants listed this year include legendary rally driver, Mr. Phineas Kimathi with his Alfa Romeo 1750 Spider convertible. Registration of cars is still ongoing with the organizers expecting 70 cars and 40 motorcycles for this year.
Organizers unveiled that this year's theme for the event is "Beauty and the Beasts", which will be brought to life through a traditional fairy tale illustration style; designed to feel like a story book cover of old with a refreshing, elegant African narrative that only the CBA Africa Concours d'Elegance will inspire audiences. During the event, the motor trade also showcases some of the latest additions to their new vehicle portfolio, with auxiliary organizations such as the financial sector offering incentives to buyers.
Speaking during an event, CBA's Group Head of Marketing, Chris Pasha said, "The CBA Concours d'Elegance remains a wholesome event in which motor enthusiasts, families and friends meet to appreciate and celebrate the grand classic machines from the past years. It is an event where old stories are told, and new legends are made. We absolutely love the theme because it speaks to both the Concours and the CBA brands. Both are active, vibrant and interesting!"
Last year, the event attracted participants from as far as South Africa with 76 cars and 35 motorcycles fighting for the top spots. Despite stiff competition, Steve Parkinson, in a gorgeous 1950 Jaguar Mark V was the overall winner of the car classes while Sarti Jabal on the other hand, was crowned overall winner, motorcycle class with a Classics 1958 Norton Racer.
Mr. Chris Pasha said that the success of the CBA Concours d'Elegance in Kenya has motivated CBA to sponsor the Uganda Classic and Vintage Auto Show in Kampala which is in fact a Concours d'Elegance, this will be held on Saturday 29th July at the Sheraton Hotel grounds in Kampala. This has driven a growing interchange between Kenyan and Ugandan Classic and vintage car and motorcycle enthusiasts.
Last year, there were five cars from Uganda in the Concours and 13 motorcycles and we hope Kenyan competitors will travel to Kampala in big numbers for the 2017 Uganda Vintage and Classic Auto Show. Lots of fun-filled family activities and entertainment will be on offer, as we look forward to giving you all Time for More!