Samjim Mwanyasi: Author and Business Mogul With a Big Heart
Kindly introduce yourself, your education and work experience.
My name is Sam Jim Mwanyasi. I was born and raised in Taita Taveta County. I went to Kenyatta High School, Mwatate for my KCSE.
I later proceeded to study Maths and Chemistry at Jomo Kenyatta University of Agriculture, Science and Technology.
I am an entrepreneur and the chairman and founder of Spectrum Network Group of companies with interests with Finance, Risk Management, Construction and Business Intelligence.
What inspired you to become and entrepreneur and what are the highlights of your entrepreneurship journey?
I have a passion to change the society in which I live. My desire is to provide solutions which will positively impact the community. I became an Entrepreneur because I believe that many small and medium size businesses lack financial resources. I founded a company which can be able to solve the problems of Financing.
Besides this business require Intelligence information to deal with the intricate challenges they face on a day-to-day basis hence my involvement in business intelligence provision. Every business I am involved in aims at providing innovative solutions to the societal challenges.
Tell us about your family.
I am married with 3 daughters who are 7, 5 and 2 years. My wife is called Henrietta Kiiru and is also an entrepreneur. She runs an events company called Black Tie Events Limited.
How would you describe the business environment in Kenya?
The year 2020 has seen a tough and challenging business environment, largely exacerbated by the Covid-19 pandemic. This has in essence created a lot of financial obstacles for companies especially SME's where access to capital which is a major enabler in business has been impended to a greater extent.
Otherwise, the environment for businesses in Kenya can be described as conducive but highly competitive requiring every player to be innovative and provide solutions will solve the dynamic needs of the market. There are many opportunities for businesses which seek to provide solutions to solve societal problems.
Who has been the greatest influence in life/business and why?
My greatest influence has been my father and also my business mentor.
My father is my first influence. I have seen him go through difficulties in life situations with resilience and positive attitude. This has imparted in me a spirit of entrepreneurship and humility.
Secondly, Joe Gikonyo of Garam Investments is another influence as my business mentor.  He inspired me to start my entrepreneurial journey because I have seen him start a business from scratch and succeed tremendously. He provided me with the first opportunity to provide investigation and intelligence services.
Tell us about your business: How you started the current business(es).
Spectrum Network Group of Companies is a conglomeration of several companies.
The business Swift Capital Limited is a Micro-Finance company which I started in the year 2011 when I noticed that there was a need for affordable financing for SMEs. I started the business by initially providing unsecured loans to small traders.
Spectrum Network International is a Business Intelligence and Risk Management company that provides intelligent information and investigation services to individual and companies. It was my first business and has been in existence for 20 years.
What is the range of your products and services?
Spectrum Group of Companies;
Finance
Risk Management
Business Intelligence
Construction
What are the greatest achievements and challenges in business so far?
My greatest achievement in my businesses is starting all my businesses from scratch and being able to attract investors and other shareholders.
The challenges I have witnessed mainly is raising finances as working capital and the ever-dynamic needs of customers who will always challenge us to exceed their expectations. There is also the task regime which is punitive (high taxes) besides the high cost of production especially as a result of the steep utilities cost.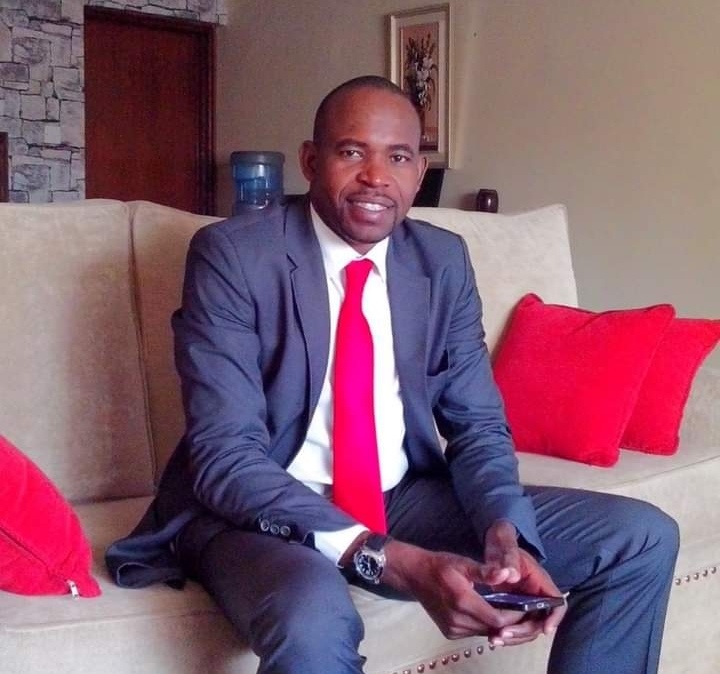 Who is your competition in business, and do you do to stay ahead in the game?
At Swift Capital Ltd our competitors in businesses are banks and other financial institutions. In order to compete, we strive to offer our credit facilities expeditiously and timely for instance; Biashara loans from 3-6 hours.
In my other businesses, we also face a barrage of competition from other players in the market but we have always ensured that we stay ahead of the pack by ensuring that we have the right personnel and offer top-notch services.                                     
What lessons have you learnt on managing people: staff, customers, partners, and other stakeholders?
One of the greatest lessons have learnt is to treat our staff, customers, partners and other stakeholders with respect and dignity ensuring that we identify their expectations. I have realized that people don't care how much you know until they know how much you care. What goes around comes around. Therefore, I have learnt to listen more to be able to offer more suitable solutions.
What are your views on business financing in Kenya?
Business financing In Kenya is inadequate.
The main challenge why banks and financial institutions are unable to satisfy the evolving dynamics especially of SMEs, is that they lack an in-depth understanding of this sector. Mainly due to the fact that SME growth stories are extremely diverse and unique. Further, SMEs are not always directly measurable in a single company's financial statements.
In a number of the cases, banks had played an important role in enabling the entrepreneur to achieve business success. Nevertheless, many of those interviewed experienced moments in their development journey where the banks were unable to provide them with the necessary finance.
Where do you see your business in the next 5 years?
At Swift Capital Limited we aspire to have over 10 branches in different counties in the country.
We also plan to ensure that we have migrated to the bulk of our business into digital and mobile platforms to serve as many people as possible.
In the wider group, we aspire to increase our shareholder value through partnerships across sectors and expansion of our regional presence to the larger African region.
Are you facing any policy or regulatory challenges and what changes do you wish to see?
Not any at the moment.
However, there is talk of CBK streamlining the microfinance arena to regulate the sector. We hope that they will take time to understand the sector and deal with it uniquely to suit the dynamic and unique environment.
Do you have any other business interests or plan to diversify your business into?
Not at the moment.
My focus is to develop our various products further to entrench into our clientele widening bouquet of needs.
What is your biggest fear in business?
Remaining stagnant to perish.
I am always scared by the fact that the ever competitive, challenging and changing business environment can easily declare a business idea or entity redundant in the spur of a moment. As a business, there is need to remain very alive to the modern business intricacies and intrigues.
What do you do for leisure?
Reading
Writing
Watching documentaries
Serving the needy in the society
What car are your driving currently and what is your dream car/mobility?
Currently am driving a Land Rover Discovery 4. My dream is to buy a chopper.
Anything you ever regret not doing? Anything you wish you had done differently?
None.
Only that I should have started writing earlier. I have just had my published first book, 'In Search of the Great Kahuna".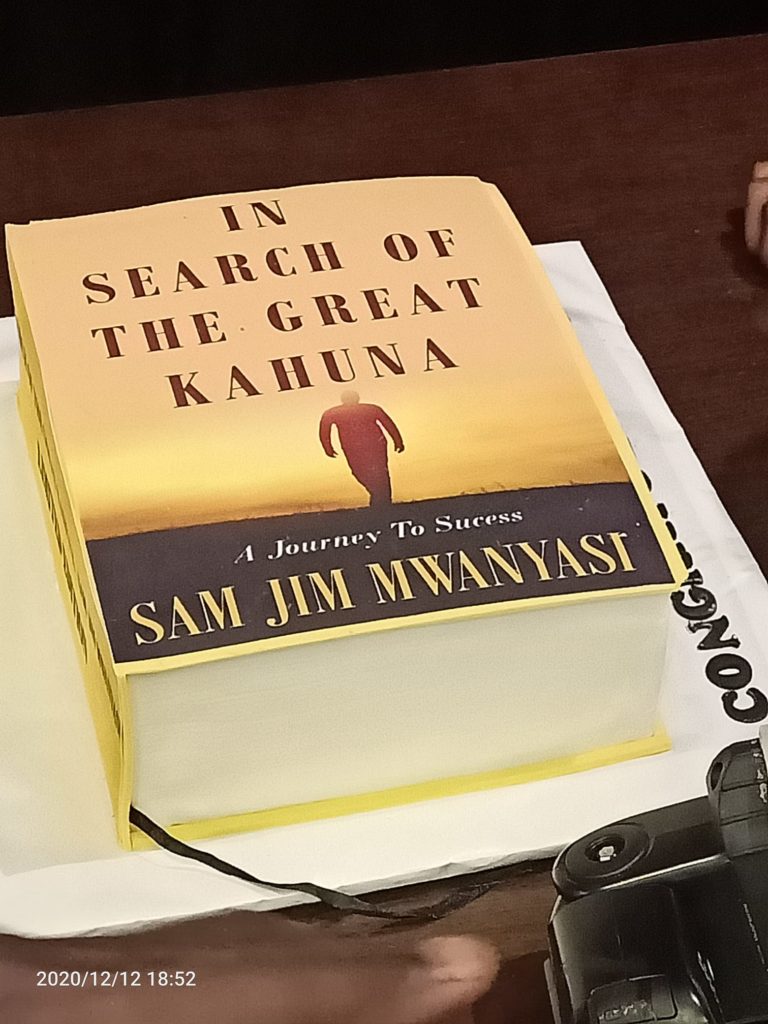 What advice you would give to a young person starting out in business?
Start with what you have, where you are with whom you have around you. There is nothing like humble beginning.
You don't have to be great to get started but you have to get started to be great.
Parting words?
Business is not for the faint hearted, it calls for discipline, resilience and never die attitude. It's full of opportunities but they come disguise as problems.
It's better to be prepared for an opportunity and not have one than have an opportunity and it gets you unprepared.