Cars that are fast, expensive, and made of exotic materials are expensive to insure. This shouldn't come as a surprise to most, but some of the cars on the list (and some that didn't make it) might surprise you.
 These are the 10 most expensive cars to insure today (the insurance costs vary depending on the insurance company).
Audi R8 5.2-liter V10 Quattro
Average cost to insure:$3,267
You might not know it by its name, but the 5.2-liter V10 in Audi's venerable supercar began life in the Lamborghini Gallardo. That engine has been carried over for the refreshed 2017 model and can still hold its own against the world's best. Owning Audi's best comes at a price though, as owners spend an average of $3,267 a year on insurance.
Average cost to insure: $3,313
The Nissan GT-R has been one of the most dominant supercars since its introduction in 2007. Thankfully, age hasn't mellowed it at all. In 2015, Nissan raised the stakes by releasing the Nismo edition GT-R, which pairs the 3.8-liter twin-turbo V6 with a special track-focused suspension to help its 600 horsepower get to all four wheels. Exclusive 20-inch wheels and carbon fiber accents add nearly $50,000 to the GT-R's already hefty base price. All those go-fast parts make a difference to the insurance companies, too. Expect to pay an average $3,313 a year if you're interested in buying one of Nissan's recently refreshed supercars.
Mercedes-Benz SL65 AMG convertible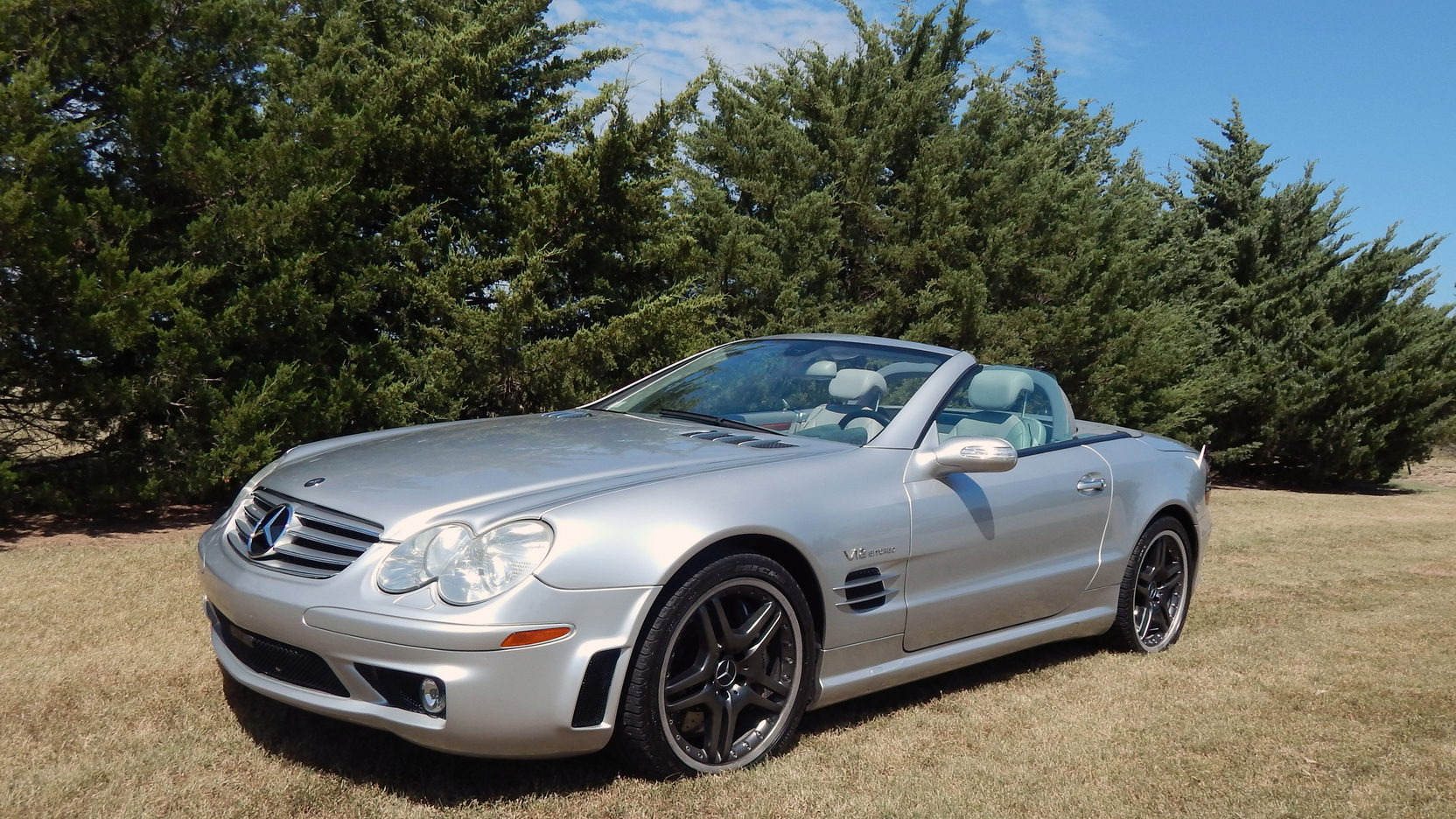 Average cost to insure: $3,322
Tracing its roots back to the iconic SL cars of the 1950s, the modern-day SL-Class Mercedes is a luxurious and capable grand tourer — at least until AMG gets a hold of it. On top of suspension and aerodynamic upgrades, the SL65 has a 621-horsepower twin-turbocharged V12 crammed under the hood, taking the car from zero to 60 in 3.7 seconds. Even though its top speed is electronically limited to 186 miles per hour, it's more than enough to make the SL65 one of the most expensive cars to insure in the United States. At $3,322, this Mercedes costs an arm and a leg to keep on the road.
7. Mercedes Maybach S600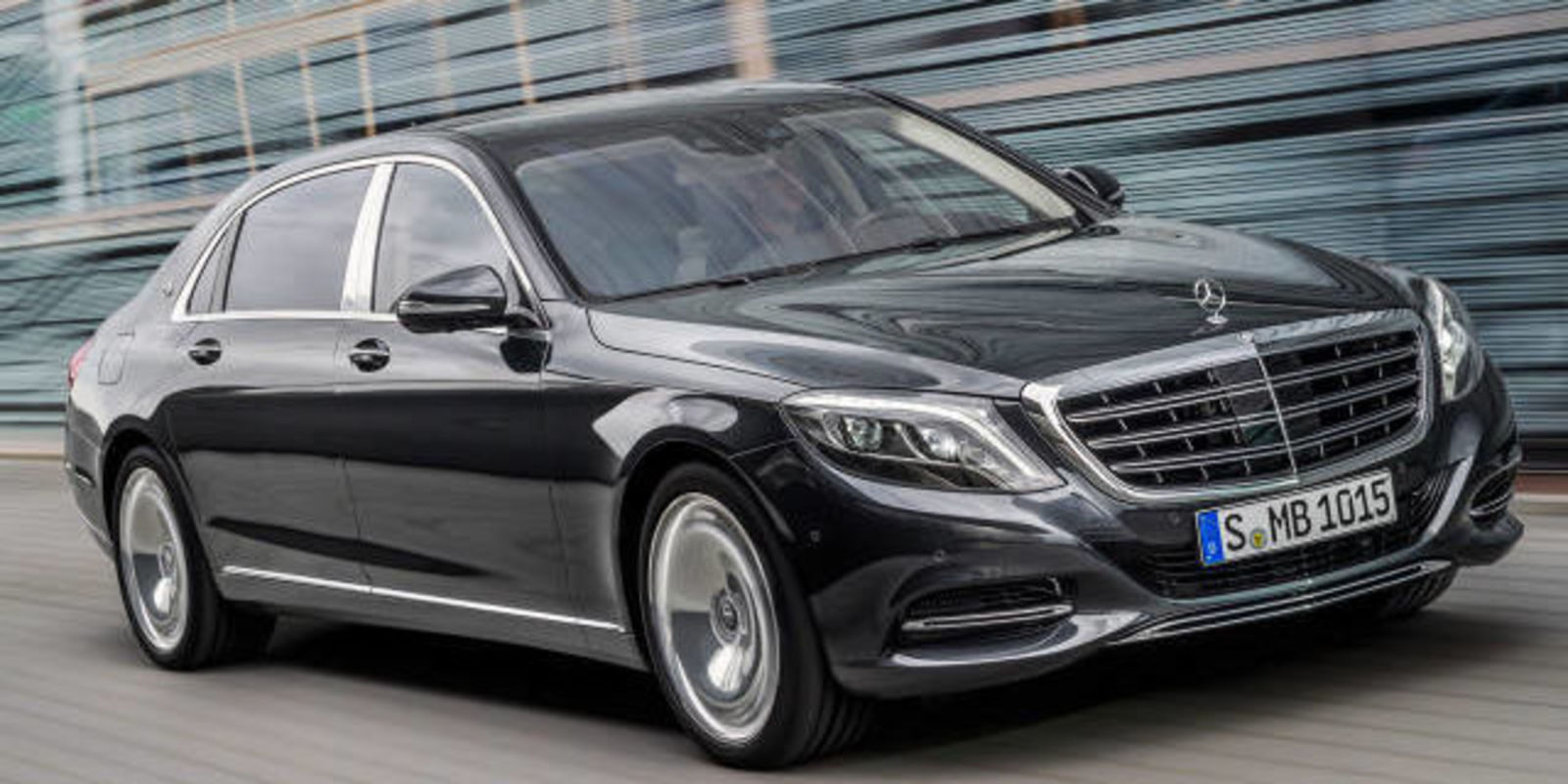 Average cost to insure: $3,355
Mercedes' flagship sedan is an ultra-exclusive, long wheelbase executive car that starts at $168,800 and increases according to how customers option their cars. Inside, the accommodations are more personal jet than car, and its 463-horsepower twin-turbo V8 still rockets the 2.5 ton car from zero to 60 in 5 seconds flat. With every bell and whistle Mercedes has to offer in one car, it's no surprise the Maybach makes the list. Owners can expect to pay an average $3,355 per year to keep it insured.
Mercedes-AMG C43 4Matic convertible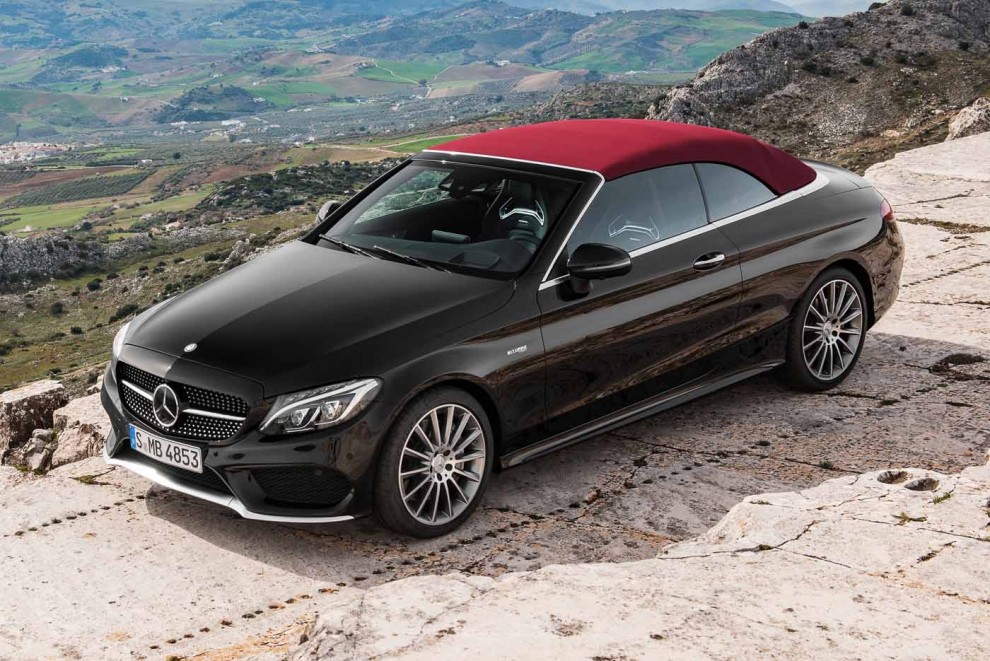 Average cost to insure: $3,418
Starting at $61,325, the C43 convertible isn't cheap, but it's one of the most affordable ways to get into a new red hot AMG model. And with 362 horsepower and 384 pound-feet of torque coming from a twin-turbo V8, it's no slouch. The C43 is a car that's easy to get into trouble with, and apparently no one knows that better than insurance companies. The C43 costs an average $3,418 a year to cover.