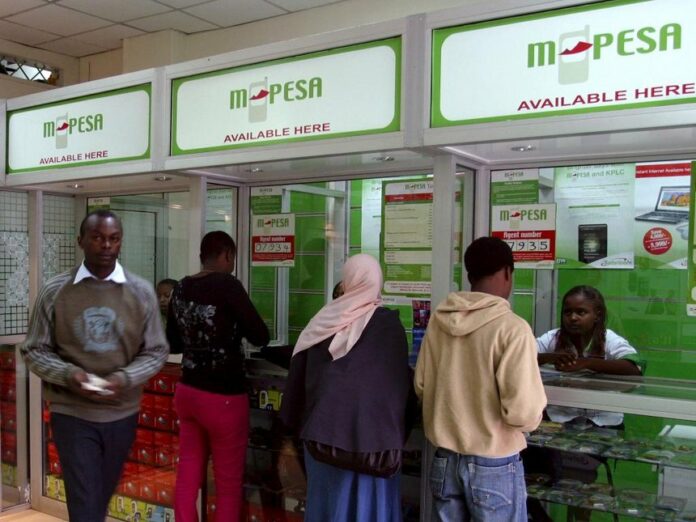 On Monday, November 5, 2018, Safaricom set a new milestone in Kenya's money transfer services. The leading telecommunications company in East and Central Africa inked a money transfer deal with Western Union that now allows millions of M-PESA users to send and receive money across the world.
Dubbed M-PESA Global, this new partnership is another feather on the cap of M-PESA, which was launched in March 2007. M-PESA now has over 21 million active customers and over 162,800 agent outlets across the country. Similarly, more than 1.7 billion transactions are processed over M-PESA annually. This is equivalent to more than 50 percent of Kenya's Gross Domestic Product (GDP) value. "M-PESA Global seeks to connect Kenyans to opportunities by making it easy and seamless for them to transact with the world and for the world to transact with Kenyans. Kenyans can now enjoy the benefits of a globally connected world at the touch of the button, whenever and wherever they want to," said Safaricom's Chief Financial Services Officer, Sitoyo Lopokoiyit.
The agencies
On the other hand, Western Union has a network of about 500,000 agents and bank accounts in over 200 countries across the world. Interestingly, approximately 70 per cent of Western Union's digital transactions globally now originate on mobile devices, which comes as a boon to M-PESA Global. Western Union also offers digital transactions in more than 50 countries and territories. For example, in 2017, Western Union's platform processed an average of 32 transactions every second and moved $300 billion in principal across 130 currencies.  "We believe this breakthrough collaboration with Safaricom will spur a world of new possibilities for mobile financial service operators to directly scale globally and provide Kenyans with the choice to send or receive money to and from more than 200 countries and territories. It will become a model for opening a world of global connectivity and economic opportunity for emerging as well as developed economies," says Western Union Global Money Transfer President, Odilon Almeida.
The transactions
This new product from Safaricom has also come at a time when Kenya's mobile deals are at an all-time high. For example, according to the Central Bank of Kenya, in the three months to September, deals worth Sh. 1.009 trillion were conducted and concluded through mobile phones. This was Sh. 112.78 billion than what was settled in the same period the previous year.
Following the deal, Kenyans can now send and receive money, with daily transactions of up to Sh. 70,000 per single transaction and a daily transaction limit of Sh. 140,000. "Prior to this deal, M-PESA customers could receive money from their friends and relatives across the world via Western Union," says Samuel Kurei, an information technology expert based in Nairobi. "Unlike before, Kenyans will now be able to tap into Western Union's cross-border, cross-currency money movement platform. This union is bound to set a new bar for international money movement, especially because the two firms have a strong network, digital, compliance, and infrastructure footing."
Evidently, the new benefits that Kenyans sending money in and out of Kenya will now enjoy reflect the evolving financial needs of Kenyans at home and abroad, and Safaricom's ability to anticipate and meet these needs. "We have been working towards providing financial solutions to Kenyans at their fingertips, from facilitating inbound money transfers, domestic transfers across wallets, to now offering outbound, cross-border money transfers by connecting to the Western Union money transfer ecosystem," says Lopokoiyit. For example, Safaricom is currently working to have the daily M-PESA money transfer limit of Sh. 140,000 increased. "Kenyans do a lot of transactions as part of their everyday enterprise and therefore the more we increase the limit the more they are able to use these platforms," says Safaricom Chief Customer Officer, Sylvia Mulinge. In the same vein, Safaricom is also looking to expand the network of banks across the world that can receive money from the M-PESA platform. According to Paul Kavavu, the Head of M-PESA New Business Ventures, M-PESA cash transfers to bank accounts abroad will be expanded to at least 80 countries by January 2019.
Global remittances
The ability to transact via Safaricom's M-PESA global is also a shot in the arm, especially at a time when diaspora remittances are at an all-time high. "Over the past three years, we have seen diaspora remittances grow into the largest single source of foreign exchange," says Kurei. "They have overtaken diaspora sources of foreign funds such as horticulture, tourism, and tea." In 2017, these remittances hit Sh. 197.12 billion. This was a 13.09 per cent increase over the Sh.174.30 billion that Kenyans in the diaspora sent in 2016.
The total remittances for this year are also expected to hit an all-time high of an estimated Sh. 250 billion. "This year we could see even better flows because generally global markets are doing better. GDP in the Eurozone and the US is growing and we are also now in an investment environment, and so it is a stability year and people will be bringing money back home," chief investment officer at Cytonn Investments Elizabeth Nkukuu said. For example, in the first three months of the year, Kenyans in the diaspora sent up to Sh. 64.3 billion. This was nearly 50 per cent increase from the Sh. 43.4 billion that was sent in the same period the previous year. "The prospects will be higher for 2019, guided by the improved uptake of financial products by the diaspora and money transfer partnerships such as the Safaricom-Western Union transfer service," says Ezekiel Okumu, a financial markets analyst based in Nairobi.
Over three million Kenyans live in the diaspora, with the majority of them living in African countries and others in US, Canada, United Kingdom, Asia and the Middle East. "Africa has estimated one million Kenyans, followed by Europe at around 400,000. North America, including Canada, and Latin America have about 200,000 Kenyans, with about 150,000 of them living and working in the US," says Dominic Nzuki, a management consultant at Altima Africa Limited. "The Middle East has about 80,000 Kenyans, more than half working and living in Dubai, while an estimated 150,000 Kenyans live in Asia, the majority of them in China. The Caribbean, Australia and New Zealand have a combined Kenyan population of about 50,000."
Interestingly, under the M-PESA Global platform, Safaricom customers will also be able to send money to bank accounts in all of these countries from the comfort of their mobile handsets. Kenya can access the new M-PESA Global service by dialing *840# on their mobile phones, or by selecting "M-PESA Global" under the M-PESA menu on the MySafaricom App.