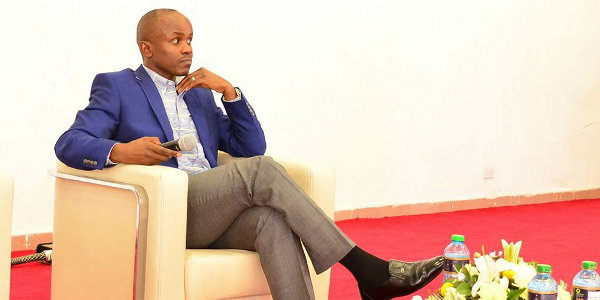 Centum Investments chief executive officer was reported to have affirmed his position as Kenya's best paid CEO. This is after his total pay reportedly rose 5.1 per cent to a record Sh. 375.6 million in the year ended March compared to Sh. 201.1 million the year before.
This meant that the CEO was making a staggering Sh. 1 million bob per day a fete that would have taken his total five-year pay to nearly Sh. 1 billion.
According to a local daily, his monthly salary is a more modest Sh. 2 million or about Sh. 24 million a year – translating to a small fraction of the annual total remuneration for the 40-year-old executive.
This means that his huge pay is derived from remuneration of a performance bonus scheme.
However, Mworia has denied earning the amounts. Through his Twitter handle, he dismissed the figures as sensational and said that the amount quoted was for the whole management.
"Mworia's pay has grown at an annual compounded rate of 64.6 per cent in the past eight years when the company has also grown its market capitalisation and total assets to stand at Sh. 28 billion and Sh. 88.3 billion respectively," a local daily had reported.
Mworia's pay nonetheless is said to placed him way ahead of other CEOs such as Safaricom's Bob Collymore and KCB's Joshua Oigara.
In the last concluded financial year, the company Mworia runs made a net profit of Sh. 6.3 billion. In that year,
Shareholder funds stood at Sh. 39.3 billion, representing a return rate of 16 per cent.
 "This created an excess of some Sh. 390 million in absolute terms, part or all of which was available for distribution to eligible staff. Employees of the company had accrued bonuses of Sh. 716.2 million in the review period compared to Sh. 987.4 million the year before, making the workforce of less than 200 one of the highest-paid in the country," reported the Business Daily, while further maintaining that its reading of the Centum financials indicated that Mworia earned the huge figures.