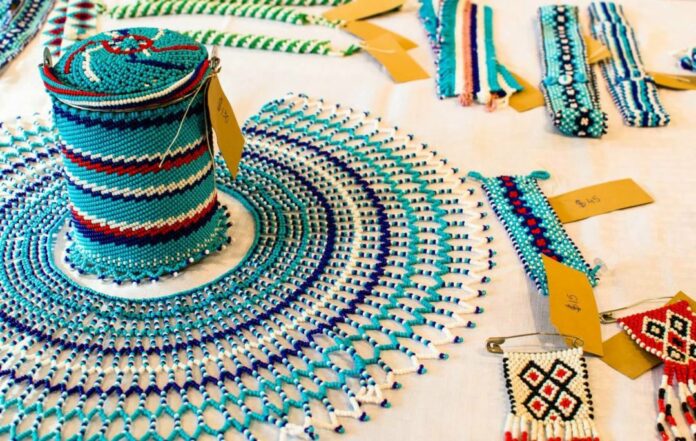 Did you know by just using your hands while seated at home you could make thousands of shillings? probably not. But don't worry, you could start any of the following handmade business ideas from the comfort of your home with little or no capital at all!
Beaded Jewelry Maker
You can also design and create your own jewelry using beads and other supplies you can easily pick up online or at a local craft store.
If sewing and making larger garments is more up your alley, then you can also create your own line of dresses or other clothing items to sell online.
T-shirt Designer
Even easier, you can sign up for an account with an online ecommerce sites like Jumia and upload designs that you can have printed on t-shirts and other products.
Handbag Maker
You can get really creative with different materials and styles by designing your own line of handmade bags and purses.
Hat Designer
Or you could make hats out of yarn, fleece, fabric or other materials.
Scarf Maker
Scarves can also make for great handmade products to sell online.
Hair Accessories Designer
If you want to make a larger variety of products, you can create a line of hair accessories ranging from small pins to decorative headbands.
T-shirt Customizer
Or you can get more creative and actually customize t-shirts with names or other items for specific customers.
Knitter/Crocheter
If you're more of a knitter, you can create a variety of different products to sell, ranging from scarves to large blankets. And you can do the same with crochet.
Plush Toy Maker
Or you can make kids' toys from fabric, stuffing and a variety of different materials that you can find at regular craft stores.
Clay Sculptor
Sculpting is another popular method of making handmade products. You can buy clay and other materials that don't require a kiln or any other specialized equipment, so you can make your finished creations right from home.
Studio Photographer
You can also start your own creative business as a photographer, taking pictures in a home studio or even your yard and then selling them online.
Picture Frame Maker
Then you can also sell handmade frames that you create from plastic, wood or other materials. Or you can even have customers send you photos or artwork so that you can create a custom frame around it.
Scented Candle Maker
Candles are also popular products for people to purchase on sites like Etsy and Amazon. You can purchase some basic supplies and make your own scents and designs right from home.