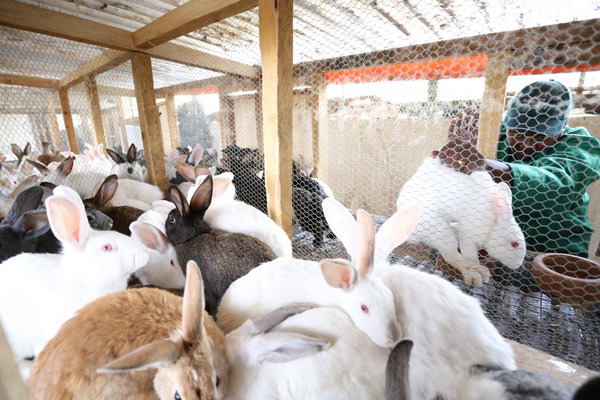 Investing in rabbit farming is one thing, and getting a  good rabbit market is another. The returns from this business venture are high thanks to the insatiable market that keeps growing daily. The phase of marketing rabbit meat business is the most vital part of the entire entrepreneurial process. A mature rabbit fetches around Sh. 3000, with a kilo selling at 650 shillings. Most rabbit meat companies prefer selling their hybrid rabbits to the farmers train them on best feeds and hygiene and purchase the bunnies. After weighing and inspecting, they buy the rabbits per kilo. Providing a market and training to farmers has been the angle preferred by these companies so quality purposes. For large scale farmers who have enrolled for such training programs, they are provided with a ready market and the losses are very minimal. Here are some of the key rabbit markets for rabbit farming and its products.
1.Alcare Group.
It works with over 1000 farmers, in twenty four different counties. They deal mainly with Canadian Dorwan Giant Rabbits and slaughters about 3,000 animals in a month and exports to Canada. They insist on training the farmers and then sell them a stock of eight rabbits, of which six are female and  inseminated. In about four months, each of the female rabbits will produce about eight bunnies and buy them at Sh500 per kilogram.
2.Rabbit Breeders Association of Kenya (Rabak)
Rabak has been a major provider of rabbit meat to Uchumi Supermarket chain at an average of two tons per month. Rabak deals with several rabbit breeds like Angora, Chinchilla, Dutch, New Zealand white, French Lope, Flemish Giant, Ear Lope and California white. Along with the selling of rabbit meat, Rabak also provides rabbit caring education and training to farmers.
3.Deevabits Kenya Ltd
Is the largest company in East and Central Africa dealing with rabbit meat products. Deevabits offers a ready market to all rabbit farmers by platform for buying and selling rabbit meat products. They also offer are continuously innovating and developing equipment for rabbit farmer
4.Kenya Com Rabbit Consortium Ltd
This organization offers farmers market for rabbits' by-products, mainly urine, which they use to make fertilizer. The company buys a liter of urine at Sh100.To make the fertilizer, they mix rabbit urine and compost manure made from cow dung, wood ash, and foliage from plants. The mixture is put in a special digester and what comes out is an organic fertilizer called Rabbit Urine Extra
5.Rabbit Republic
They purchase rabbits from ranchers or rabbit farmers. The company helps the farmers in breeding the healthy rabbits with suitable cleanliness techniques. The Rabbit Republic farm is located in Hurlingham, Nairobi . It is also produces shoes and packs from rabbit skins but the business operates at a very small-scale