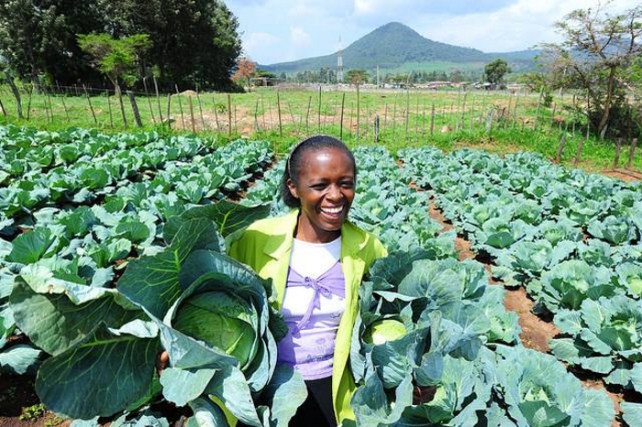 Cabbage farming in Kenya: For a start, cabbage is a heavy feeder of nitrogen and potassium.
Cabbage farming in Kenya: fertilizers
Organic matter, phosphorous and potassium fertilisers should be applied before transplanting and dressing of nitrogenous fertilisers done about four weeks from transplanting and three weeks thereafter.
The rates are 5-10g/plant (185-370kg/ha) of CAN and 200kg/ha DSP.
Cabbage benefits from heavy doses of well-decomposed organic manure but there is need for balanced application of nitrogen, phosphorous and potassium.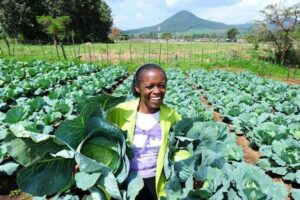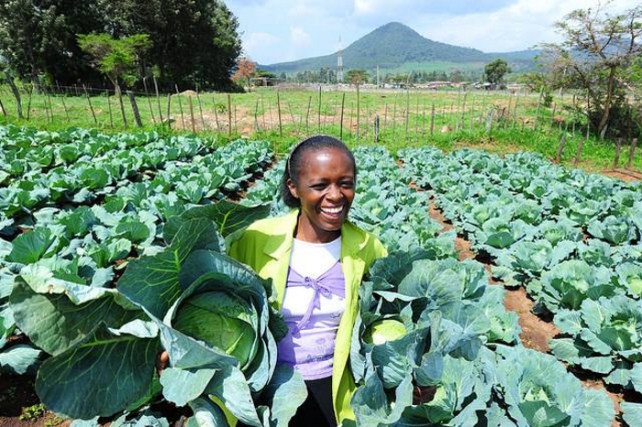 Excessive application of nitrogen alone results in loose puffy heads, which cannot be stored for a long time.
Cabbage is shallow-rooted and care should be taken not to damage roots in the field as this would encourage entry of fungi and bacteria.
Cabbage farming in Kenya: weeding
Cabbage is also a poor competitor of weeds thus it should be protected.
Avoid excessive weeding. This may lower yields due to excessive water loss through evapotranspiration and root damage.
Cabbage farming in Kenya: mulching
Mulching may be beneficial in weed control and conservation of soil moisture.
Irrigation should be done whenever necessary.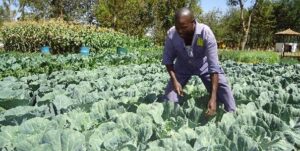 It is important to note that cabbage is relatively shallow-rooted, thus may need regular watering if rainfall is not adequate. Critical water requirement is at head formation.
Carol Mutua works at the Department of Crops, Horticulture and Soils, Egerton University.