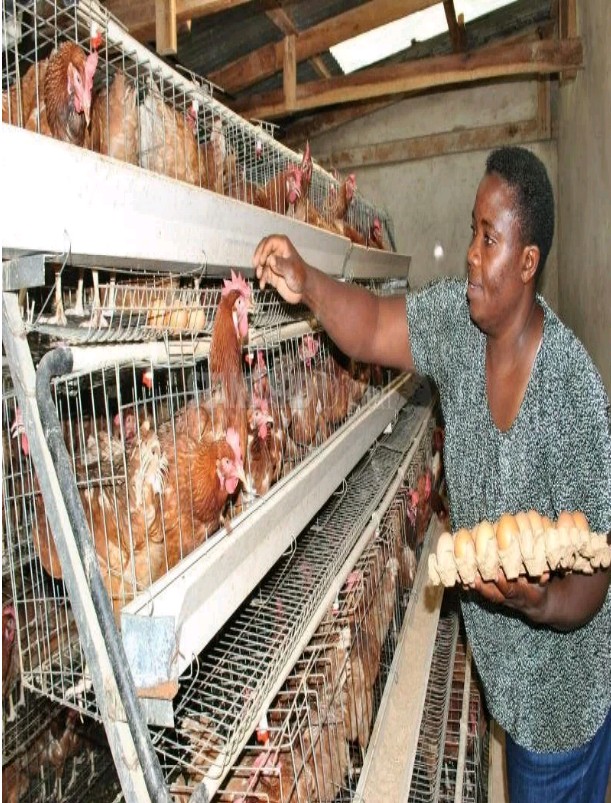 Chicken Farming Business Plan: BY THE STANDARD / NATHAN OCHUNGE: Jacob Manono has succeeded in poultry farming. At his chicken farm, he collects eggs from 500 chicken. He sells them at Sh. 300 per tray. He sells fifteen crates per day. But his journey has been long.
After finishing his university education, Jacob Manono secured a permanent job at the Ministry of Labour between 1991-2007 and rose through the ranks to a senior.
He then moved to Kenya Power and Lighting Company as country manager with a good monthly income. Though he made a lot of difference in the company that came with good perks, he was unsettled.
In 2012, after the death of his mother, his wife advised him to return home and help her take care of the homestead.
"I obeyed and left a monthly salary of Sh. 250,000 and came back home. I was ridiculed by my friends but I followed my heart. I wanted ample time so that I can concentrate on agri-business," says Manono.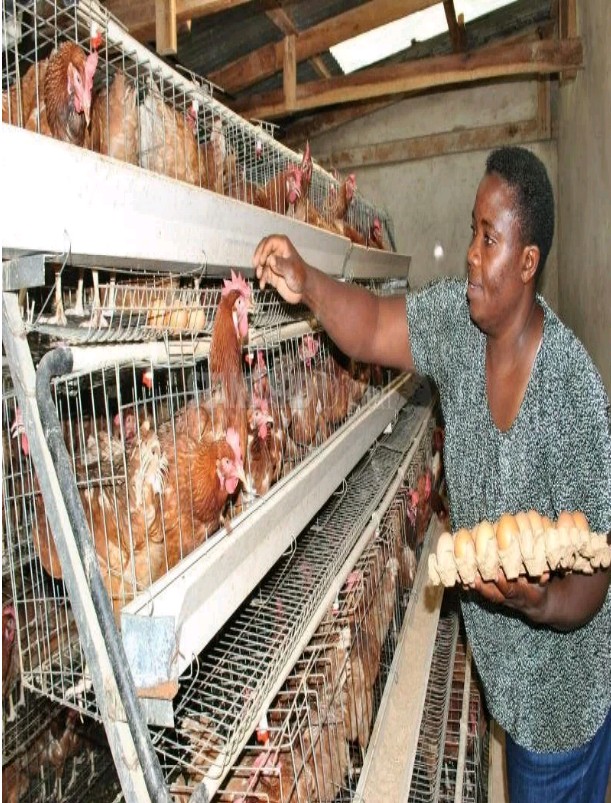 After three months of soul searching, he settled on poultry farming as a source of income.
Using his savings, he started with 50 indigenous chicken but they were all stolen forcing him to go back to the drawing board. He again bought 200 layers that were three days old.
After two months, the birds started laying eggs for about 15 months and then he sold them off making about Sh. 1.5 million from the sale of eggs. With that income, he expanded the business.
"I bought 3,000 three day-old improved Kienyeji chicken which again started laying eggs after three months. On a good day, I used to collect between 2,300 -2,700 eggs meaning in a week, I used to ferry over 19,000 kienyeji eggs to Nairobi. I sold a piece at Sh. 15," says Manono.
The proceeds from the eggs were so good he was able to diversify and start rabbit farming.
He also bought eight bulls mainly for meat and 10 dairy cows and a five-acre parcel of land where he planted tissue culture bananas.
"I have trained my wife on poultry farming and helps me in taking care of the birds when I am not at home. I have over 5,000 chicken at my farm and I don't regret quitting my job," says Manono.
Slowly business has been picking up. By 2018, demand for Kienyeji chicken meat and eggs had increased which has forced him to expand his farm again.
He now supplies eggs in Western, Nairobi and Nakuru. He believes poultry keeping is a gamechanger."
If two people are given Sh. 100,000 each and one invests in poultry and the other one in a furniture shop, after three months, the one in kuku business will have made Sh. 1million and the furniture guy less than Sh. 250,000," Manono makes his analysis.
He roots for improved kienyeji breed because it has higher yields compared to the traditional one. In addition, the meat and eggs from the improved variety have higher levels of omega 3 fatty acids which boost immunity.
His wife, Beatrice Manono, says as a result of poultry farming, they have paid university tuition fees for their first born daughter, paid secondary fee for their second born and taken care of their ageing father. There's more.
"We have employed five youth and 15 as casuals. They help us in taking care of the poultry, our dairy cows and goats which we bought after selling eggs and chicken," she says. They rear the poultry under semi-intensive system since it minimises disease attacks like gumboro and foul-typhoid.
Manono says to keep diseases at bay, they use wood shavings in the chicken coop to avoid wetness which is a perfect breeding ground for bacteria.
Dr Kelly Nelima, a veterinary officer, says to increase productivity, for layers, at least 3-4 birds are required per meter square to avoid overcrowding.
For deep litter system and for a raised meter system, 5-6 birds should occupy one square meter.
Dr Nelima, who is also the chief officer in charge of Livestock and Fisheries at Kakamega County Government says one cock is supposed to serve between 8-10 cocks when a farmer wants to produce eggs for hatching.