The coronavirus pandemic has seen most parts of the world go into a semi lock down – if not a total lock down. The effects of this shut down have not been forgiving to businesses and retailers at all. Many businesses have closed, stock markets have plunged, and the general consensus is that the world will be in a recession by the time the coronavirus pandemic is brought under control across the globe.
Some of the measures that health experts have been advocating as effective in nipping the virus in the bud have included social distancing. This means that even when shopping, customers and retailers are supposed to maintain a specific distance.
While footfall in physical retail stores is understandably decreasing due to social distancing measures, the pandemic has presented what can only be termed as an interesting time for ecommerce across the world's major ecommerce hubs.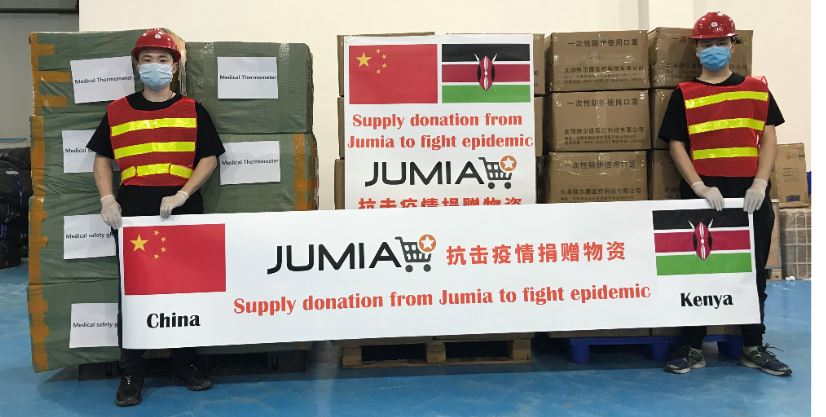 For example, according to Ipsos MORI, 50 per cent of Chinese and 31 per cent of Italian consumers say they're shopping online 'more frequently' to purchase products they'd usually buy in-store. China and Italy have been the worst hit by the coronavirus pandemic. Other countries such as Vietnam, India and Russia have also seen their consumers turn to ecommerce more often to shop – with increase of use measured at 57 per cent for Vietnam, 55 per cent for India and 27 per cent for Russia.
Jumia boosts local manufacturers with 50pc lower commission charge
This trend has not escaped Kenya. For example, with Kenya having reported over 20 cases of coronavirus, Kenyans have been adopting new forms of shopping. Already, the government has issued an advisory against using cash, which medical specialists say can easily transmit the novel coronvirus.
One of the ripple effects of these has been reduced physical shopping and increased online shopping. For example, according to Jumia Kenya chief executive officer Sam Chappatte, demand for groceries, ready-made foodstuff as well as home cleaning products had shot up as Kenyans remained indoors as the country grapples with the Coronavirus pandemic.
Although Kenya has a number of established ecommerce companies, the majority of online shopping is conducted on Jumia, which is the leading ecommerce platform in Kenya and Sub-Saharan Africa.
Currently, the company is not accepting cash as a form of payment. Instead, all customers must pay via mobile money or bank cards via JumiaPay platform.
"This is according to Central Bank of Kenya guidelines that we deter use of cash as it has been found to be a major vector for Coronavirus infections. You can pay upfront or await delivery to make payments via mobile cashless platforms," said Mr. Chappatte.
Although the total lock down that has been ordered in countries like South Africa has not been ordered in Kenya, the possibility of a shutdown looms large. This implies that the majority of Kenyans could engage in panic buying in a bid to stock up. But ecommerce firms like Jumia have already drawn partnerships with manufacturers to ensure that there is no stock outs. "We have increased orders based on customer order trends with their manufacturer-partners and suppliers to help them avoid a stock-out," said Mr. Chappatte. Additionally, says Chappatte, online shopping behaviour has changed. "We have seen a shift in sales in the past one week. Customer consumption behaviour has changed. Apart from food stuffs, we are recording high sales in hand sanitisers, masks and household cleaning products," he said.
The rise of e-commerce in Kenya
According to financial markets analyst Reuben Kibiru, the current business environment presents two sides of the same coin. "Traditional model of shopping might be hardest hit, but this could also be an opportunity for Kenyans to open up to alternative and more convenient models of buying goods and services such as ecommerce," he says. Mr. Kibiru adds that with the high digital penetration, ecommerce will be at the heart of future business engagements. "Statistics across the world point to more than 50 per cent growth in ecommerce engagements. Although the biggest driver in the shopping spree dubbed 'coronavirus shopping' is the Covid-19 scourge, this is just a pointer to the convenience and reliability of ecommerce," he says.