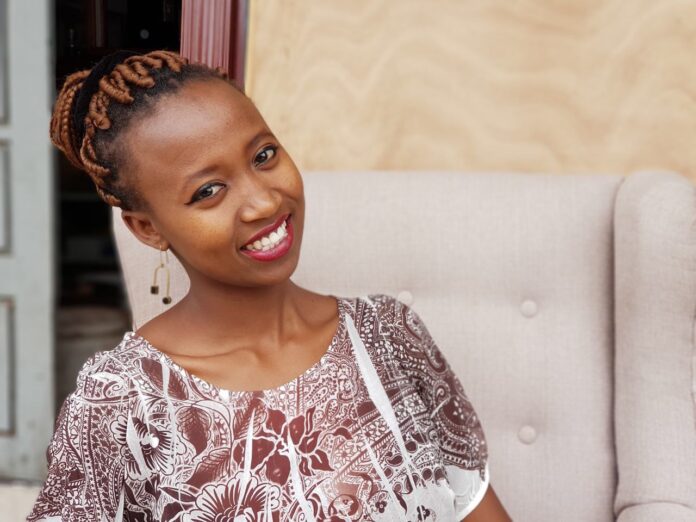 "My name is Catherine Kinyanjui, a 27-year-old entrepreneur. I have been running my own business for three years now. Previously, I had been employed for a year before I quit and ventured into the furniture business in Kenya. I had been working at a start-up insurance company in Westlands, Nairobi, as an office assistant earning Sh. 10,000 per month.  This salary was not good at all.
For a start, it could hardly get me from home to work, and often times, I had to trek for long distances or hike lifts from friends to save on the amount I got at the end of the month.  But I did not complain about it too loudly.
Jobs were hard to come by, and I considered myself better off than those who trekked in search of jobs in vain. At least, I had something I could build myself on. But the more I worked, the more I felt dissatisfied. My toil was not being fairly remunerated. I could not continue like this and decided to quit in late 2014.
When quitting, I was not too sure what I would fall back on. But since my family runs a business in home decor and fixtures, I knew I would have a cushion to support me before I got back on my feet again.
I spent the first few days after quitting at the family business. Whichever way I looked at it, I had to get back into employment. You see, I had not saved any cash that would allow me to start a solid business. Neither did I have any skill in opening or running a business.
Furniture business in Kenya: getting started
In February 2015, though, I perished the employment idea and decided to start a business in making home and office furniture. I felt that it would be easy to start a furniture business in Kenya since I would be expounding on the family's décor business logic. I named my business Beaver Furniture.
There was no cash in my purse, and I had to rely on word of mouth to get customers. My plan was to ask for significant deposits for any item a customer wanted me to make. I would then use the deposit to pay the fundi and purchase the materials.
I would then ask for the remaining deposit once the product neared completion as it normally happens. I figured that this cycle would sustain me until I gathered enough profit to fund my operating costs.
My plan, though, did not go as planned. Getting customers became my biggest hurdle. It took me three months before I got the first order to make a shoe rack. There were too many potential customers who feared that perhaps I was a con artist, especially because I was asking for deposits on orders with no basis for trust.
Initially, this perception that I could be a con perturbed me. But later, I came to learn that there are some furniture ventures that con customers and end up giving the rest of us in the industry a bad name.
Ultimately, though, my business picked up, driven by referrals, word of mouth, and marketing through social media channels such as Facebook and Instagram. In fact, I acquired a partner with whom we opened a workshop to meet the growing orders, but our business relationship did not last for long.
Startup challenges
We did not share the same business outlook and vision. And since I still had my own clients, I decided to walk out and go back to running my business at Gikomba area alone. Two years later, in 2017, my business broke even. It can now afford to acquire resources for any orders, pay workers, meet all operational costs, and return profits.
Over the period that I have been in the furniture business in Kenya, I have come to learn that your workers are the key to your success. You must always establish a working relationship that thrives on trust and reliability.
Although two years down the line my business has broken even, running it is not without challenges. Currently, finding good timber is my biggest challenge. This is because there is a ban in play that has limited the amount of wood in the market. I have also had to keep up with the growing cost of production. Prices for timber products are on the rise, and this is discouraging potential clients from meeting the high costs of purchasing furniture.