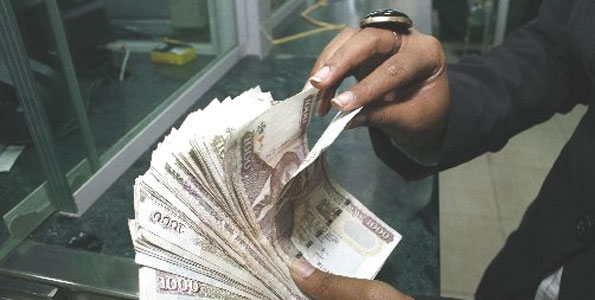 By Bizna Brand Analyst
January is the best time to begin uplifting your financial status and put yourself on the road to becoming a sonko. After all, it's the month when most Kenyans are super broke. So the need to make money is great. Whatever way you want to make your money, there's no doubt that January is the perfect time to put things into full gear.
When a new year begins, we are filled with enthusiasm of a fresh start: it's the perfect time to start a new business, revamp our habits while taking action on the most important steps of launching a business.
Here's why we think January is the best time to start your business.
1) January always presents a fresh start more than any other time of the year.
They say 'mwaka mpya mabo mapya.' With a fresh start comes fresh ideas… and the energy to bring them into the world. With new resolutions and new ideas, the new year just feels… new. Whether it has something to do with flipping the calendar to a whole new page or mistakenly writing 2016 instead of 2017 for weeks into the new year, January historically inspires people to do things differently.
2) You're more likely to set new resolutions… and stick to them with this simple trick.
There's nothing worse than setting a new resolution and forgetting about it a mere 3 weeks later. We all know gyms are busiest in January: New Year, New Me, right?
Luckily, there are ways to help your resolutions become a part of your life. Simply changing your goals from a statement to a question is enough to prompt your new habits to stick.
Even if you struggle with committing, the bright promise of a new year can give you enough fuel in January to make a commitment to your business goals for 2016.
3) It's a perfect time to explore your curiosity.
Although entrepreneurship requires that you have an open mind, there's no doubt that January of any new year prompts you to look at things a bit differently. You wonder how you can show up in the world in a better way.
You want to do life better… 
Maybe you want to be a more attentive husband, be more proactive in your friendships, or simply get to know yourself on a deeper level.
As a part of your striving to do life better, inevitably those new resolutions and fresh starts bleed into your business and work life, too. You want to find out how you can make your life better.
Maybe there's something behind the New Year, New Me cliché. Regardless, January is always a time to freshen up your habits, goals, and intentions for the year, both personal and professional. It's an inspiring time for exploring your curiosities, resolutions, and fresh ideas.
By developing a strategic plan and outlining clear monthly goals and objectives for the year in January, savvy would-be owners are on their way to launching a potentially thriving business.  Research the market for your product and service and get to know the competition inside out. Determine what type of corporation you want to establish–a limited liability company or one that is incorporated. then work on it with all the hunger you have.