John De'Mathew Accident: The death of popular Kikuyu musician John De'Mathew has raised concerns that the singer's accident may have been caused by drunk driving.
It is being reported that De'Mathew had drinks with fellow musician Mike Rua before he drove off.
Things you didn't know about John De'Mathew's life
According to a report in The Standard, musician Mike Rua says that they had drinks together. He also says that De'Mathew cried incessantly during their drinking spree. Rua, though, could not remember what they talked, a sign that they were too drunk.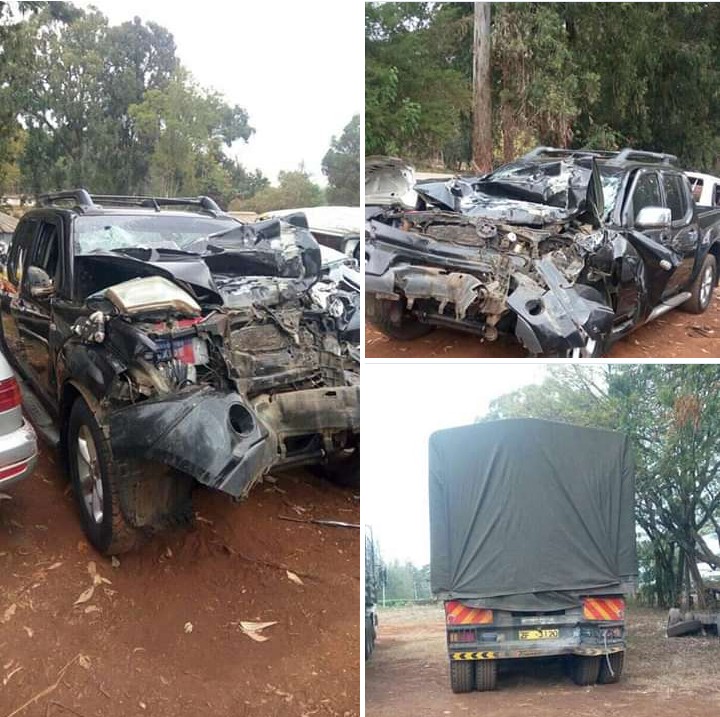 "According to Rua, De'Mathew was emotional during their last moments together and broke into tears after he reminded him of a past incidence. Pressed to touch on the specifics, Rua said that he could not remember since they were having drinks and De'Mathew left afterwards," the Standard reported.
"I spent most of Sunday with him. Just before we parted ways he was crying when I brought something up which I cannot remember since we were partying," said Rua.
Questions have also been raised on why the singer was not wearing a seatbelt. This is because airbags in his Nissan Navara pick up did not deploy.
The Standard further reported: "The singer had left a Thika hotel and was driving his Nissan Navara pick-up when he rammed a trailer. Earlier, De'Mathew had spent the day with fellow musicians and fans of Peter Kigia wa Esther at Metro Fill Hotel in Thika, who had gathered to raise funds to pay for Kigia's daughter's treatment in India. Kigia was overwhelmed as he described his last moments with De'Mathew, his longtime friend. The popular artiste was rushed to Thika Nursing Home where he died. His body was later transferred to Kenyatta University Funeral Home. The death of the singer, who inarguably assumed the title of king of Kikuyu benga following the death of legendary musician Joseph Kamaru last year, left his fans in Kenya and abroad reeling in shock and disbelief. As news of the musician's death spread in mainstream media and on social media, his unbelieving fans were nudged to pen messages of condolences as they reflected on the cherished moments they had shared."