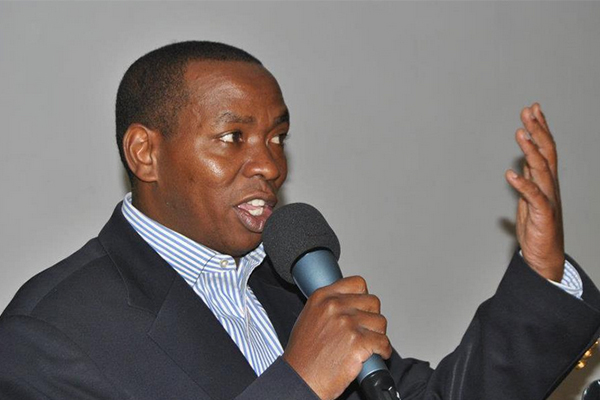 Laikipia County is set to make history by floating a Sh. 5 billion infrastructure bond to bridge an infrastructure financing deficit.
This is according to a report that appears in the Business Daily.
The bond will be sold through the National Treasury and will make Laikipia the first devolved unit to raise money from the capital markets.
"The plan comes at a time when the Controller of Budget's implementation report for the 2017-2018 financial year, indicates that counties raised Sh. 32.5 billion from local sources against a target of Sh. 49 billion, leaving a deficit of nearly Sh. 17 billion," the paper reports.
It further says that on Wednesday, Laikipia Goernor Ndiritu Muriithi said his county was already working with the National Treasury and the Central Bank of Kenya on the prospectus – the document that contains details of the bond including pricing, coupon and the tenor.
"Our borrowing will be sanctioned by Intergovernmental Budget and Economic Council and the National Treasury. This class of securities will ensure that the bond is attractive to investors," Mr Ndiritu is quoted saying.
Some of the projects that the county is aiming to finance with the bond include roads and health facilities.
"Mr Ndiritu said his administration had managed to increase revenue collection from Sh. 463 million in the 2016-2017 fiscal year to Sh. 608 million the financial year ended June 2018," says the paper. "Infrastructure bonds are common with the national government, which On Monday issued a Sh. 50 billion instrument, the largest such offering since Kenya launched the first of such bonds in 2009."