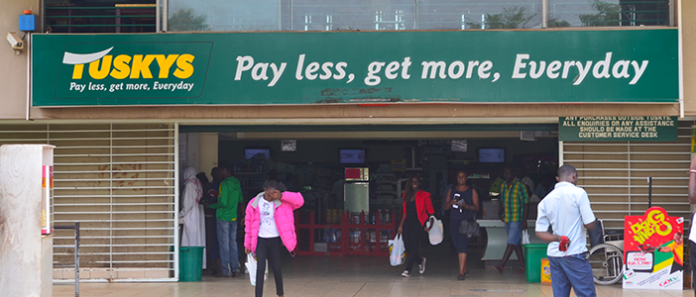 Listing on NSE: Cytonn Investment and Tuskys Supermarkets are among thirteen companies that are seeking to list on the Nairobi Securities Exchange (NSE).
This was revealed after the NSE launched an incubation and business acceleration programme targeting SMEs which plan to sell some stake through exchange's Growth and Enterprise Market Segment (GEMS).
"This programme will enable companies unlock their growth potential through a well-structured incubation programme that places a special focus on enhancing the select companies' business structure, visibility and ability to attract investment among local and international investors," NSE chief executive Geoffrey Odundo said in a statement.
The thirteen firms led by Tuskys are reportedly largely family-owned. Prior to listing on NSE, the firms will be taken through a 10-month programme, which will see them access consultants and financial advisors to help them prepare for future listing.
Currently, family-owned Tuskys is the biggest retailer in Kenya by market share following the collapse of the once leading retailer, Nakumatt, which was also family-owned.
The incubation and acceleration board targets SMEs with the potential for high growth in the near to medium term. They will be taken through the process of enhancing their financial, technical, operational, commercial and strategic aspects of businesses.
That is meant to help them realise their valuation, boosting their chances of raising capital through debt and equity markets.