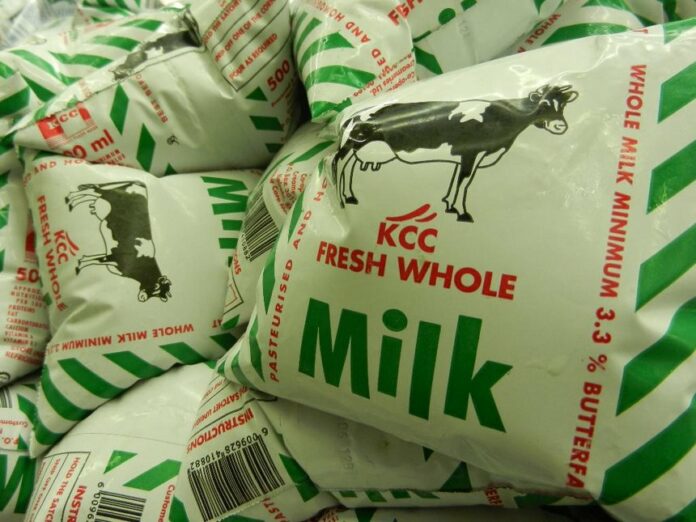 New Kenya Cooperative Creameries (KCC) has slightly reduced shelf price of milk after cutting cost of factory deliveries following increased supply from farms.
The State-owned processor's 200ml packet will now retail at Sh23 from Sh26 with the half litre (fino) now selling at Sh47 down from Sh50 last month.
New KCC managing director Nixon Sigey said there has been a significant increase in supply countrywide.
"Demand and supply factor is the main reason why the cost of milk has come down in the recent days, we are getting enough milk from farmers at the moment," he said.
The firm has reviewed producer price with a litre of milk going for Sh35 down from Sh38.
Mr Sigey said the current prices will prevail for a while, but might change depending on the weather in January.
"We foresee these prices remaining at the same level, but there could be a change depending on the weather early next year," he said.
Milk production normally dips at the beginning of the year when drought sets in, cutting forage in the field.
Kenya Dairy Board (KDB) anticipates another round of high milk price starting January following a minimal growth in volumes.
The Treasury waived duty on imported powder milk in May to allow processors to ship in 9,000 tonnes of the product to check the rising cost of the commodity.
Kenya has been facing a shortage of milk since January following a dry spell from late last year.
Milk prices had shot up to an all-time high following prolonged drought that lasted from December 2016 to May 2017.
This was one of the longest dry spells in the recent past. Processors reduced the price in May following an increase in production.
The drop saw the price of a half-litre packet of Ilara reduce to Sh55 from Sh65 and Tuzo Fresh to Sh52 from Sh62.