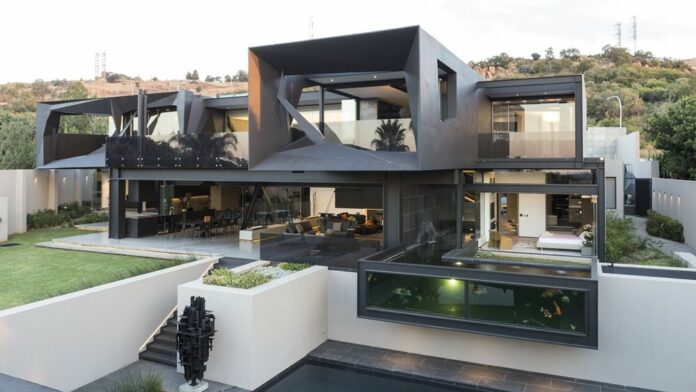 Top real estate companies in Kenya: The number of Kenyans venturing in Real Estate business is increasing exponentially mainly as a result of high profit margins gained from a successful sale of land, properties or buildings.
However, majority of real estate companies in Kenya are based in Nairobi and other main towns in the country. Although some have branches in small towns.
1. Villa Care
Villa Care Ltd is a real estate services firm in Kenya. The company was established over two decades ago. Today, the company has made its presence strongly felt in the Kenyan property market and can with certainty declare itself a market leader. The firm offers a wide scope of real estate services, particularly specializing in real estate consultancy, management and sale of residential properties and a variety of commercial properties in Nairobi, Mombasa and East African region.
2. Homes Universal
Homes Universal is a consortium dealing with all the aspects of real-estate. The group includes companies such as Villa Care, Homes Kenya Magazine, Sigimo Enterprises, Mentor Group, Kenya Interiors, International Valuers, Security 24, Nairobi Best Homes, etc.
3. Knight Frank
The company was established in March 1998. Knight Frank Kenya (KFK) works closely with Knight Frank Tanzania and Knight Frank Uganda to complete a regional network that cements the Knight Frank group's expanding Central and South African interests.
Advising national and international commercial and residential developers, investors, owners and occupiers Knight Frank Kenya fulfill a wide range of real estate needs, including: property management, agency, valuation, project management, feasibility and research-led consultancy.
With expert knowledge of factors affecting national and international property markets, Knight Frank Kenya goal is to improve operations, maximize returns on investment and add value throughout working partnerships.
4. Hass Consult Ltd
Hass Consult is a real estate firm in Kenya established in 1992. The company offers a variety of services ranging from new property development and consultancy to letting, selling and managing of residential and commercial properties, and more recently valuations of all kinds of properties, including hotels, businesses and industries
5. Llyod Masika
Lloyd Masika Limited is a leading Registered Valuation and Estate Agency firm, providing professional valuation and estate agent services in Kenya. It has been established since 1979 and is structured in three main departments, which are complimentary in the provision of services.
6. Azizi Realtors
 Azizi Realtors was formed with a view of offering professional real estate consultancy above board by creating synergies in the operational real estate through integrity, transparency and speed of service delivery. The company directors and key management staff have a total combined experience of over 30 years in property sale, letting, property management and investment advisory.
The company specializes in prime properties, in Nairobi and the rest of the country.
7. Suraya Property Group
Suraya Property Group Ltd is a real estate company incorporated in 2006 by Pete and Sue Muraya. Suraya Property aims to become the leading property development company in Africa by creating lifestyles that change the way people LIVE, WORK and PLAY through innovation, eco-friendly and affordable developments.
8. Dinara Developers
Over the years, Dinara Developers has emerged to become a firm that offers development of quality and affordable housing.
Apart from Dinara Developers selling of land; buying large tracks of land and subdividing for sale to individuals; they also add value to the land before selling.
9. Homescope Properties Ltd
Homescope Properties Ltd is a building development consultants and developers with over Nine years of construction experience. The company has successfully completed a diverse set of complex development projects across the country where it has developed land mark properties.
10. Ryden International LTD
Ryden's success is closely due to the values instilled by its founder, Iain Illingworth, who placed great importance to personal integrity, prompt and efficient service, and a personalized approach to the business. Ryden International LTD is dedicated to a standard of values that promote honesty, trust and openness.