Over the past eighteen years, Safaricom has molded itself into the leading telecommunications firm in the region.
This growth has been anchored on strategic infrastructural investments and service development. But becoming the beacon of a good business has not only been Safaricom's prime motive. This is because for nearly two decades, Safaricom has also been a source of business for thousands of small and medium enterprises. As a result, Safaricom has become a critical source of livelihood for millions of Kenyan families.
Flourishing M-PESA agent businesses
In any given instance, one of the most transformational ways that Safaricom has impacted businesses is through the M-PESA platform, which currently offers daily livelihoods to over 162,800 agents across the country. "The impact of M-PESA is more evident in the more than 1.7 billion transactions that take place daily. This is equivalent to over 50 per cent of Kenya's Gross Domestic Product (GDP) value," says Elizabeth Nyayieka, a business coach and financial markets analyst.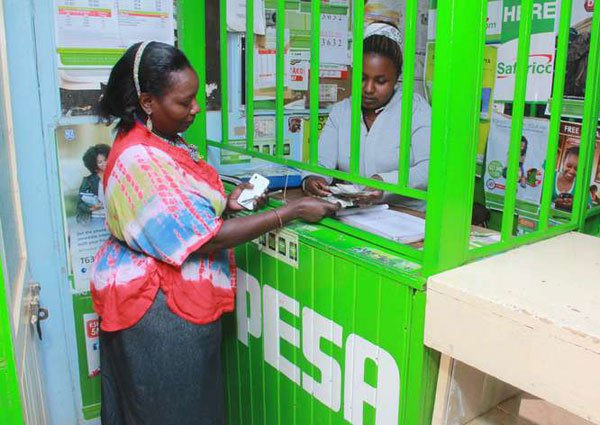 Patrick Macharia and Julius Wababu are some of the small and medium entrepreneurs whose businesses were catapulted into profitability when Safaricom launched M-PESA in March 2007.
At the time, Patrick operated a cybercafé along Mfangano Street in Nairobi. When M-PESA was launched, he saw a prime opportunity and applied to become an M-PESA agent. He received the till number 209, making his cybercafé business one of the first M-PESA agents in the country. In the first month after launching M-PESA services at his cybercafé business, Patrick was paid Sh. 54,000. This was Sh. 30,000 higher than the Sh. 20,000 that he used to make from his cyber business.
"Soon, I started seeing a reduction in cybercafé business in terms of cash collection, and an increase in the M-PESA business. Four months down the line, I decided to progressively shut down the cyber cafe and concentrate on the M-PESA business," he says. He started to recruit sub-agents.
By 2010, he had 170 M-PESA shops and by 2013, he had about 400 M-PESA agencies located across the country. His agencies earned him monthly profits of up to Sh. 200,000. Today, his M-PESA agencies earn him profits of between Sh. 5,000 and Sh. 120,000 per month.
Julius Wababu's Webcom Technologies was not left behind either. It followed the same path that Patrick had taken and rose from a nondescript SME into a money transferring behemoth. For example, in the first quarter of 2012, Mr. Wababu's M-PESA agency moved a whopping Sh. 1.3 billion, which was followed by monthly transactions of up to Sh. 400 million. But it had not always been like this for Julius.
Prior to the introduction of M-PESA, Mr. Wababu ran butchery and printing and photocopying businesses in Nakuru town.
Small and medium enterprises sector
But M-PESA is not the only platform that Safaricom has partnered with SMEs in the country. "In what is more impactful than backstreet social responsibility, we have seen Safaricom emerge a partner of choice for SMEs, especially by its product and solutions offering," says Ms. Nyayieka. This has not been so far-fetched. Currently,
SMEs are the engine of the Kenyan economy.
According to Phyllis Wakiaga, the CEO at Kenya Association of Manufacturers and the UN Global Compact Network Representative for Kenya, the Micro, Small and Medium Enterprises (MSMEs) segment contribute approximately 40 per cent of the GDP with the majority falling in the informal sector. "Kenya has about 7.41 million micro, small, and medium enterprises.
Of these enterprises, 1.56 million are formally licensed," she says. But despite the high number of SMEs in Kenya, the sector has been plagued with startup, operational, and business development challenges.
"The sector has suffered from lack of formalization through promotion and simplification of business start-up operations that would provide an identity to small businesses, while helping them open up to more business opportunities along their value chains," says Ms. Wakiaga.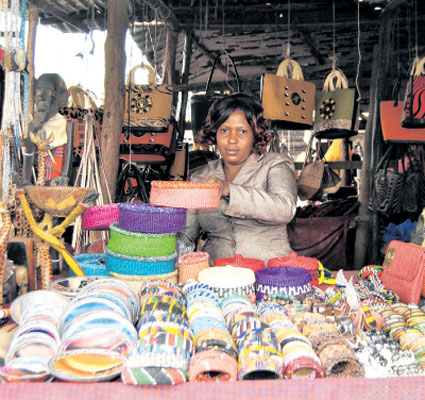 This is echoed by a research study on the SME sector titled 'Barriers to Kenyan SMEs Growth and Investment'. The research shows that SMEs in Kenya close shop in the first three years after inception mainly due to a lack of skills, good governance and limited access to finance. This research was conducted by Invest in Africa (IIA) Kenya and the Strathmore Business School (SBS). "The biggest impediment SMEs face while trying to do business with big organizations relates to high bidding and complicated bidding processes," says Wangechi Muriuki, the CEO of Invest in Africa (IIA) Kenya.
The study also shows that there exists a communication gap between what SMEs think big firms want and the reality. "Small businesses believe buyers simply want proof of period of existence, financial records, customer base and uniqueness of their product or service," says Ms. Muriuki. "Small entrepreneurs might lack the skills to properly govern their business or consistently produce quality products which do not separate them from the pack."
Safaricom's Ready Business
Interestingly, Safaricom has offered itself to help SMEs in the country counter these challenges. For example, in mid-June 2016, Safaricom launched 'Ready Business' a business solution for small and medium enterprises (SMEs). With Ready Business, Safaricom provides advisory and technology services to Kenyan SMEs. "The platform was designed to rank an SME's processes against best global practices, offer consultants to fill in and advice on the identified gaps, and solutions," says Judith Wahome, a business coach based in Nairobi.
"The 'Ready Business' platform seeks to empower SMEs to become competitive, efficient and help them deliver better experiences for their customers through the intelligent use of technology," Rita Okuthe, Safaricom's Chief Enterprise Business Officer, said during the launch of this platform. Interestingly, through this platform, SMEs have been able to gauge their businesses' operational stability, as well as their ability to recruit and retain new customers. "Ready Business was designed to empower SMEs to become more competitive, more efficient and help them to deliver better experiences for their customers through the intelligent use of technology," says Ms. Okuthe.
Lipa na M-PESA
To support Ready Business, Safaricom has also introduced several technologies over the past 18 months aimed at easing the way small and medium enterprises conduct business.
These have included Lipa na M-PESA, which currently has 109,000 agents. In the same vein, the Tap-To-Pay and Scan-To-Pay for payments in the Lipa na M-PESA platform have been a boon to SMEs due to their ability to shorten the process of making payments.
For example, Safaricom has also re-integrated till numbers of the merchants so that when a cashier selects M-PESA as a mode of payment the merchant system reconciles the amount to the latest Lipa na M-PESA payment received.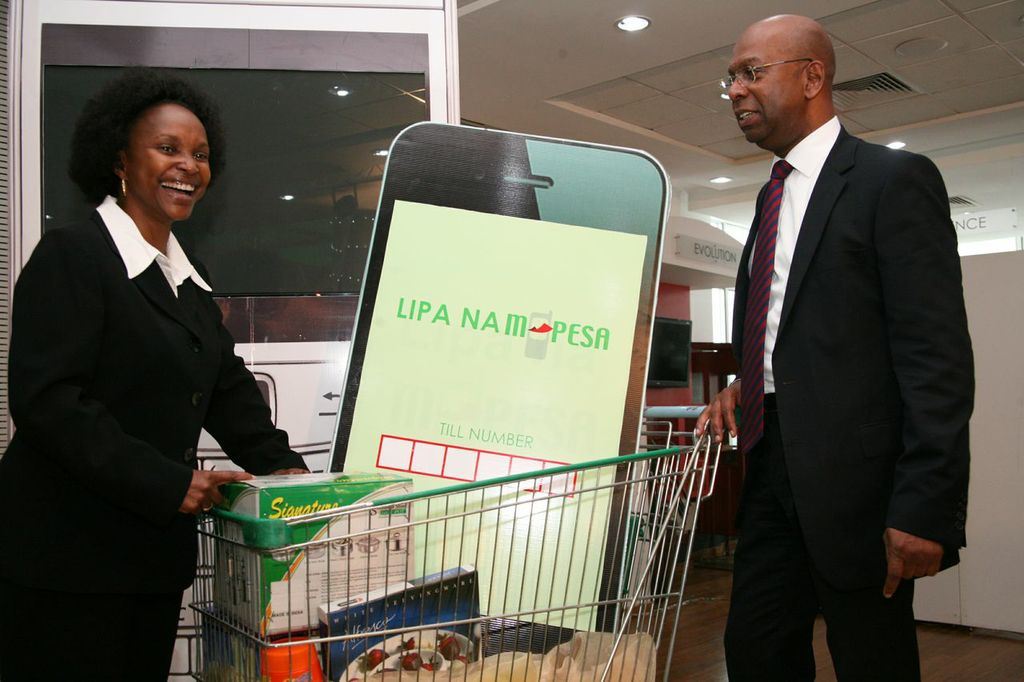 Apart from Lipa na M-PESA solutions, Safaricom has also been offering small businesses with internet services. According to Bright Ochieng', a business-IT alignment consultant, this has come at a time when forms of doing business are shifting from the traditional setting to digital. "It is now almost mandatory for any business to digitize its operations in order to gain traction," he says. "This means that a business must have an online presence which includes a website, social media interaction and marketing accounts, and email addresses."
Digitizing SMEs
To partner with small businesses, Safaricom has been presenting the Safaricom Business Plus package to SMEs. The package brings together internet connectivity, landline telephone, domain registration, and cloud storage into a single package.
This has seen developing businesses benefit from reliable connectivity, convenience, round the clock support and value for money. For SMEs with regular online needs, Safaricom has been offering Fibre for Business, which provides high speed internet connectivity from as low as Sh. 4,999 to Sh. 19,999.
Dorothy Nafula, who runs an online errands and courier services business, has subscribed to the Sh. 4,999 package, which offers internet speeds of up to 5 Mbps for small offices of between 1 and 10 users. Dorothy says that since she opened her business in December 2016, her growth has been majorly dependent on uninterrupted internet connectivity. "Since launching, the most critical aspects of my business such as marketing, placement of orders, confirmation of deliveries, and customer referrals have been conducted online.
This was not easy at first. I struggled to find a package that could offer efficiency, uninterrupted connectivity, and affordability at once." Her struggle came to an end when a friend referred her to Safaricom's Fibre for Business. "She was working as an accountant at a supermarket in Eastlands where the Sh. 14,999 Fibre for Business package was installed. She inquired if there was a more affordable solution for smaller businesses and brought me a leaflet with all the pricing and benefits. I have not looked back since then," says Dorothy.
According to Mr. Ochieng' by opening small and medium businesses into the digital world, Safaricom is not only establishing itself as the business partner of choice for thousands of Kenyan businesses, but also fostering the continuity of its own business.
"At the end of the day, this comes out as a mutually beneficial partnership, where Safaricom grows its revenues and customer base, while developing, digitizing, and professionalizing small enterprises which make up about 99 per cent of businesses in Kenya and about 75 per cent of the total labour force," he says.