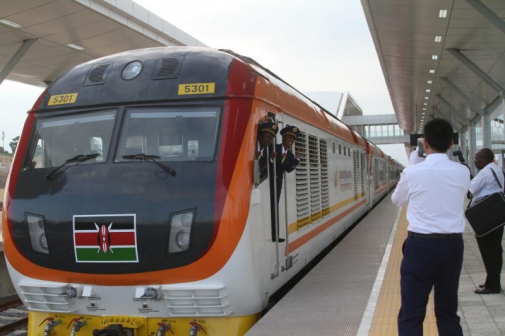 In a shocking response to the SGR scandal on racism and discrimination that was revealed on Sunday, the government has asked Kenyans to bear with the Chinese!
Apparently, the government spokesperson Eric Kiraithe said today that Kenyans, including those facing maltreatment, should appreciate the work the Chinese are doing instead of concentrating on the racial insults they are receiving from the Chinese.
"The China Road and Bridge Corporation, the builder and operator of the line, stands accused of discriminating Kenyan workers— who are expected to take over the running of the rail service in 10 years— in unemployment, assignments, salary, sitting arrangement, catering and personal hygiene services among others.
But without giving details, Mr Kiraithe said the Uhuru Kenyatta administration had put in place "systems" to resolve issues surrounding the operations of Madaraka Express passenger service and the cargo train," the Daily Nation reports.
It further says that Mr. Kiraithe downplayed allegations of mistreatment but added that investigations into the claims were ongoing.
"Instead of painting the multi-billion-shilling project in bad light, the spokesman said, Kenyan staff should expose the specific individuals who allegedly mistreated them," the paper reports.
It also quotes Mr. Kiraithe saying: "We have put all measures to deal with these issues, but if you are a Kenyan who claim to have mistreated and you have not reported to police and have not reported to Fida, then you have to."
And while acknowledging that the government had received some complaints on racism, he said action will be taken against foreigners found culpable of discriminating against locals.