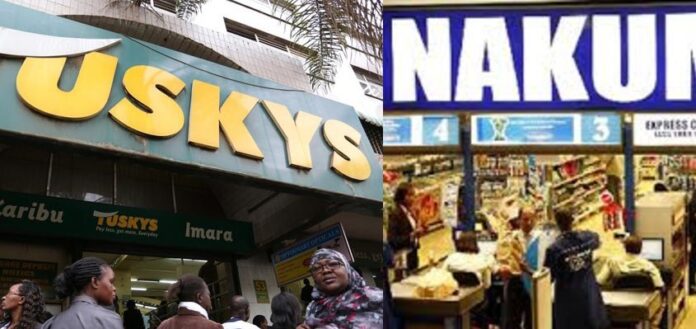 Tuskys Supermarkets is now turning its back on troubled retailer Nakumatt in what could be the final nail on the coffin of a once blossoming retailer.
Tuskys has already written to the Competition Authority of Kenya (CAK) to say that it is re-considering its interest in the partnership deal with Nakumatt.
Tuskys says the decision is informed by rising concern over some of the proposals Nakumatt's court-appointed administrator had presented to the creditors at a meeting in March.
"Our client has raised concerns over certain proposals by the Administrator of Nakumatt Holdings Limited on the restructuring of the company. As a result we are instructed to advise you that our client is re-considering its proposed investment in NHL [Nakumatt Holdings Limited] which was to be preceded by a Management Services and Loan Agreement now under consideration for exemption by the Authority," Tuskys said in the March 28 letter sent to the CAK by Godwin Wangond'u of Mboya, Wangond'u and Waiyaki Advocates.
Under the proposed deal with Nakumatt, Tuskys was to provide Sh650 million to support Nakumatt's operations and an additional sum of between Sh1.5 billion and Sh3 billion for restocking the stores.
Tuskys would charge a management fee of one per cent of sales in addition to offering suppliers guarantees.