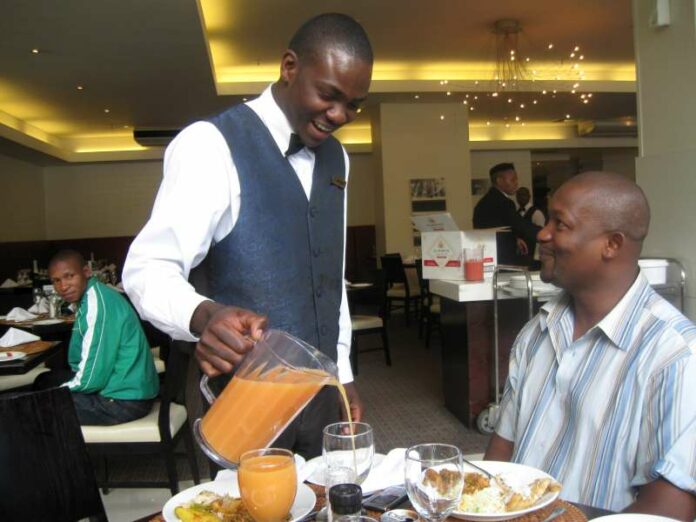 The first step in starting a profitable business in Kenya is writing a viable business plan. A business plan is the foundation on which a business is built. Write a weak business and your business will be weak as well. You write a strong business plan and your business will thrive.
The big question is, what does it take to write a business plan? Well, these are the main elements a business plan addresses.
What you'll need:
1. Executive summary
This offers an overview of your company, and what its plans are. It shouldn't be longer than a page.
In it, put down a problem statement (what you've identified as a need), solution summary (why your business is relevant), the market you've identified for your solution, what the competition is, and why you'll be able to stand out.
You can put in a sentence or two on what you think the future of your business is. Use non-technical language; you want anyone reading the plan to be clear on what you're about.
2. Company description
Here, you'll go into details about your company and get specific about your mission, your product or service, who your customers are, the leadership structure you have in place, your financial projections and what growth plans you have in place. If you've settled on a location, explain why it's strategic to your business plans.
Describe your competitive advantage and highlight any other strengths. You may also go into your legal structure – whether it's a partnership, sole proprietorship or a limited company.
3. Market research
In this section, you'll need to provide an industry outlook, clearly define your customer and detail how you plan to position your business to make the most of the market opportunities available.
To do the analysis well, you'll need to have done your research on the need for the product or service you're providing, and have an understanding of what your competitors are doing right and what you can do better – and why. Include any industry regulations you've complied with.
4. Development plan
This requires that you delve into the details of how you'll roll out your product or service, and the development projections you have for it.
List any patents you'll be pursuing, or any research and development plans you have. You may also highlight the responsibilities of the team you have on board.
Outline the product/service lifecycle you anticipate, and the budget required to meet milestones. Also, detail your pricing structure.
5. Sales and marketing strategy
Detail your growth plan, including whether you plan to set up a website, whom you'll network with to drum up sales and what kind of advertising you plan on investing in as the business grows.
Explain how many employees you'll have as you roll out your business, how you'll grow awareness of your solution and what your social media plans are.
6. Financial projections
The numbers tend to bring up the tail-end of a business plan. This is where you detail the costs you'll incur to roll out your product or service, such as the cost of materials or of being members of an industry association.
Also, explain how you'll make money and outline your profit projections.
What you don't need: An overly detailed plan
A business plan in general shouldn't be too long – few people will have the time to flip through tens of pages. But you can summarise your business model into a single page by using the lean start-up model.
The model gives a basic overview of what the business is about and tends to be scanty on the details.
In one or two sentences, you'll identify the company, the problem, the solution the company provides, the target market and the competition.
Add on the revenue streams anticipated, the marketing plan, expenses, who the members of your team are and what they'll do, and finally, the milestones your business expects to hit.