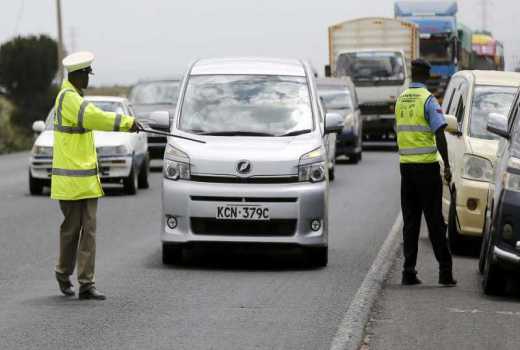 Instant traffic fines: Traffic regulators in Kenya are now free to introduce instant fines for minor traffic offences after the High Court dismissed a suit seeking to block the penalties ranging from Sh. 500 to Sh. 10,000. The fines will be as follows:
1. Driving a vehicle that does have identification plates affixed or if they've been placed incorrectly – Ksh. 10,000
2. Driving on or through a pedestrian walkway or pavement – Ksh. 5,000
3. Causing obstruction on the road with your vehicle in a manner that inconveniences other motorists or prevents flow of traffic – Ksh. 10,000
4.Failure of a driver to obey traffic signs – Ksh. 3,000
5. Failure of a driver to stop when asked to do so by a police officer in uniform – Ksh. 5,000
6. Driving without a valid driving licence that corresponds to the class of the vehicle being driven – Ksh. 7,000
7.Failure to renew a driving licence -Ksh. 1,000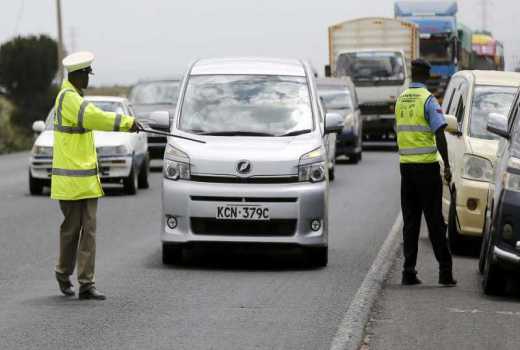 8. Failure to produce a driving licence on demand – Ksh. 1,000
9.Driving while using a mobile phone – Ksh. 2,000
10.Learner failing to exhibit 'L' plates on front and rear of the vehicle – Ksh. 1,000
12. Failure of a vehicle to carry lifesavers – Ksh. 2,000
13. Failure to display lifesavers in the case where any part of the vehicle remains on the road in a position to obstruct or cause obstruction – Ksh. 3,000
14. Failure of vehicle to have seat belts – Ksh. 10,000 for every seat that doesn't have a seat belt or if the the seat belts are not of the proper standard.
15. Failure to wear a seat belt while the vehicle is in motion -Ksh. 500
16. Driving a PSV while being unqualified -Ksh. 7,000
17. The driver of the PSV who lets an unauthorized person drive – Ksh. 5,000
18. An unlicensed individual acting as the conductor or driver of the PSV – Ksh. 5,000
19. PSV picking and dropping passengers at areas that are not the designated bus stops – Ksh. 1,000
20. Failure to fit prescribed speed governors in vehicles – Ksh. 10,000
21. Travelling with a part of the body outside a moving vehicle – Ksh. 1,000
22. Touting – Ksh. 3,000
23. Motorcycle rider riding without protective gear -Ksh. 1,000
24. Motorcycle passenger riding without protective gear – Ksh. 1,000
25. Rider of a motorcycle carrying more than one passenger – Ksh. 1,000
26. Failure to keep seat belts in a clean and wearable condition – Ksh. 500
For speeding, the fines are as follows:
Exceeding the speed limit as prescribed to the class of the vehicle by;
1-5 kph: Ksh. 500
6-10 kph: Ksh. 3,000
11-15 kph: Ksh. 6,000
16-20 kph: Ksh. 10,000
Exceeding the speed limit shown on a traffic sign by;
1-5 kph: Ksh. 500
6-10 kph: Ksh. 3,000
11-15 kph: Ksh. 6,000
16-20 kph: Ksh. 10,000