Increasing road rage, boom in the automobile industry, and the rising number of vehicles at an insanely large rate has made most of the cities slow in terms of traffic. Every now and then, we are stuck in traffic; it sometimes takes a few minutes, but can even extend to long hours and drive you all crazy. And, the most annoying thing is, you cannot get anywhere but have to be the part of the herd and follow them at a terribly slow rate. In such a cut-throat competition and a hefty schedule, we do not have even minutes to spare, how long would then hours be. And, to waste such a precious time is certainly a bad idea.
But, have you ever wondered that what if you can possibly utilize this time by doing something, and have fruitful results at the last.
You can do any of these productive things while stuck in traffic:
1. Listen an Audiobook: This may prove to be the best utilization of the time, plug your earphones, choose a book of your interest, and let the audiobook play. Completely cut off the connection with the outer world and utilize the time hearing your book without any disturbance. Audiobooks are really useful as you do not have to hear the screeching traffic.
2. Learn a New Language: It is fun to use such an idle time to start up something new, let your blind sides come up as you have a lot of time on your side to explore a lot. Start with any of the language of your interest and start learning it. You can use any online service for the same or have downloaded apps which are extremely useful in teaching new languages.
3. Catch Up with Family and Friends: Sitting idle in traffic jam may prove to be a considerably useful time as you can utilize this time to catch up with some of your old friends and family members. Talk with your hearts open as you have got hours to spend, thus making the bond stronger as well as having a good chit-chat with people whom you care. However don't do so if this is not in accordance with law of land. Safety first, always.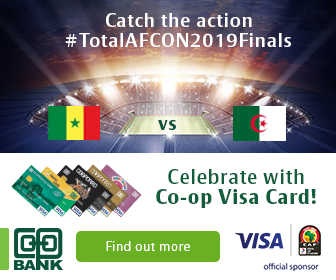 4. Dream and Visualize: What makes a difference between a successful and a struggler is the fact that successful people dream and visualize. They have a fore plan to carry out each step and thus have useful returns. Therefore, it is highly advisable to think and visualize while you are stuck in a dumb traffic.
5. Sing out Loud: What you can do in traffic is to make you feel happy by singing loud, though it is not advisable for public transport. Once you are in a private car, shut down your windows, turn up the volume to maximum and enjoy the song by singing it out loud. It might feel silly, but you are going to enjoy once you are deep into the song.
6. Make a Funny Video: This is the most trending trend all over the internet. Some of the mobile applications are supporting your dream to be an actor. All you need to do is click and start recording a funny video. Some of the mobile applications such as Viners, etc., help you dub a short clip in an actor's voice and upload it on the social network, thus giving viewers a good time laughing.
7. Get Online and Explore Social Network: What you can possibly do in your ideal time is to get online, reply to your pending messages, catch on with your virtual friends, accept the pending requests, like, comment, share and what not. Moreover, you can check up your emails and get the useful information to work upon.
8. Organize your Calendar: The best utilization of this time id to get organized for your upcoming week, plan your things, and place them on the calendar accordingly. You can make an offline calendar by mentioning what you need to do in the upcoming days or you can also make it online.
9. Declutter your Wallet: Use your time to remove the useless stuff from your wallet, it may include the slips, which you no longer use for tax purpose, and various other wastes. So, slim your wallet with getting rid of them.
10. Listen to a forgotten Song: You can get reminded by your favorite songs from the sixties and sing with it; it will remind you of a thousand things related to that song.