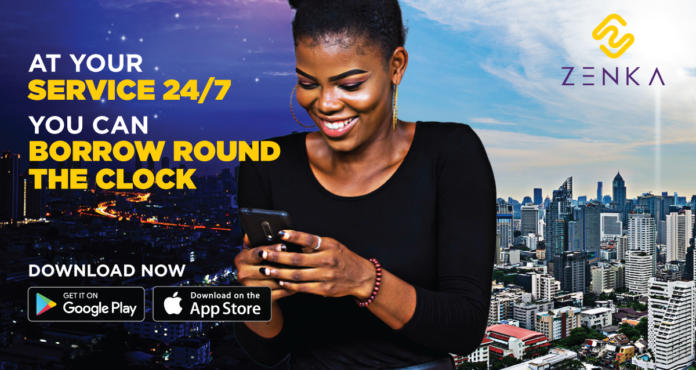 Zenka Finance is a fintech company set up to provide innovative loan products. The company was set up in Kenya in December of 2018. It is a digital mobile loan company that gives short-term loans with a payment period of 1 to 30 days. Zenka is currently in three countries in Africa; Kenya, Uganda and Tanzania, with roots in Europe as well.
What are the unique features of Zenka's products?
What makes Zenka unique is the introduction of new features which did not exist in the market.
They are the only mobile loan app that offer the first loan for free with 0% commission and 0% interest. If your first loan is 3000 shillings for example, you will only pay back 3000 shillings. Zenka offered this free trial for people to test and appreciate the service.
Zenka is available on Apple Store as well as Google Play Store. It is the first mobile loan app in Kenya available on Apple.
Zenka boasts flexibility of payment period. They offer loan extensions, for clients who are unable to pay back their loans on time. They offer 1, 7, 14 and 30 day periods all with options to extend, each attracting different interest rates.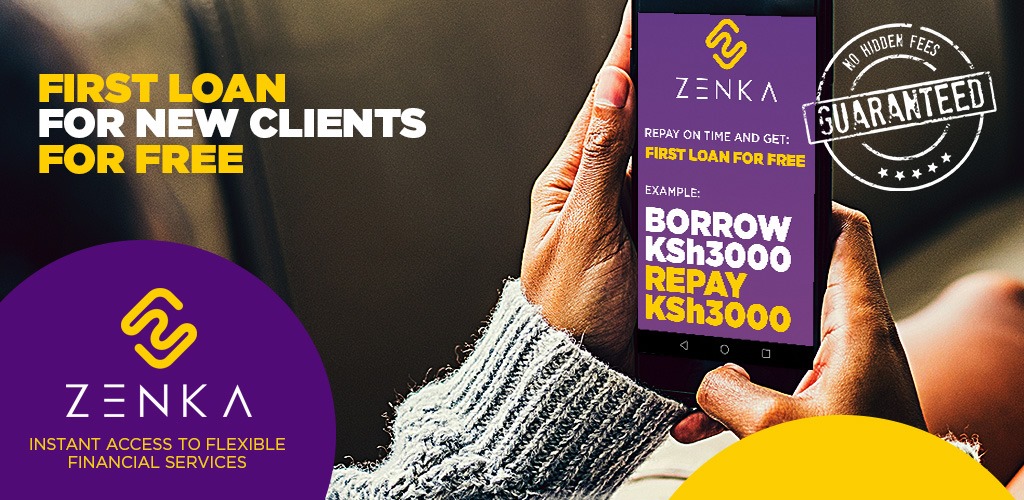 Is Zenka available via USSD and what is the USSD Code?
Zenka loans are also accessible via USSD Code. You do not need a smartphone to access Zenka loans. If you cannot download the app, dial *483*101# to access loans.
How can a customer download the Zenka app?
Zenka is available on Google store on Android and on the Apple store.
How does one pay their Zenka Loan?
Users are encouraged to pay through the application. To repay your loan, please kindly follow these steps:
Start the application,
Scroll down and click on "Repay",
Select or edit the default repayment amount (open amount),
Click on "Repay now" and follow the Payment Link.
After your payment has been processed you will receive an SMS notification.
If one wants to extend or top up their Zenka Loan, what is the procedure?
Once you have satisfied the requirements to receive a loan extension, kindly follow these steps:
Dial the USSD Code *841#,
Enter your 4-digit PIN,
Select [Extend] and check information about cost and term,
Select one of the available terms,
Follow the payment link and wait for SMS notification.
After your extension payment is successfully processed the due date of your loan will be updated.
What has been the Impact of Zenka in Kenya?
With only a few months in the Kenyan market, Zenka is contributing to enriching the market and user experience through new innovations. It has already been ranked top 4 on financial apps in Kenya.
Customer feedback has been positive through all the calls and chats that come in on the live chat and messages received on apps and social media. This means there is a need Zenka is actually addressing.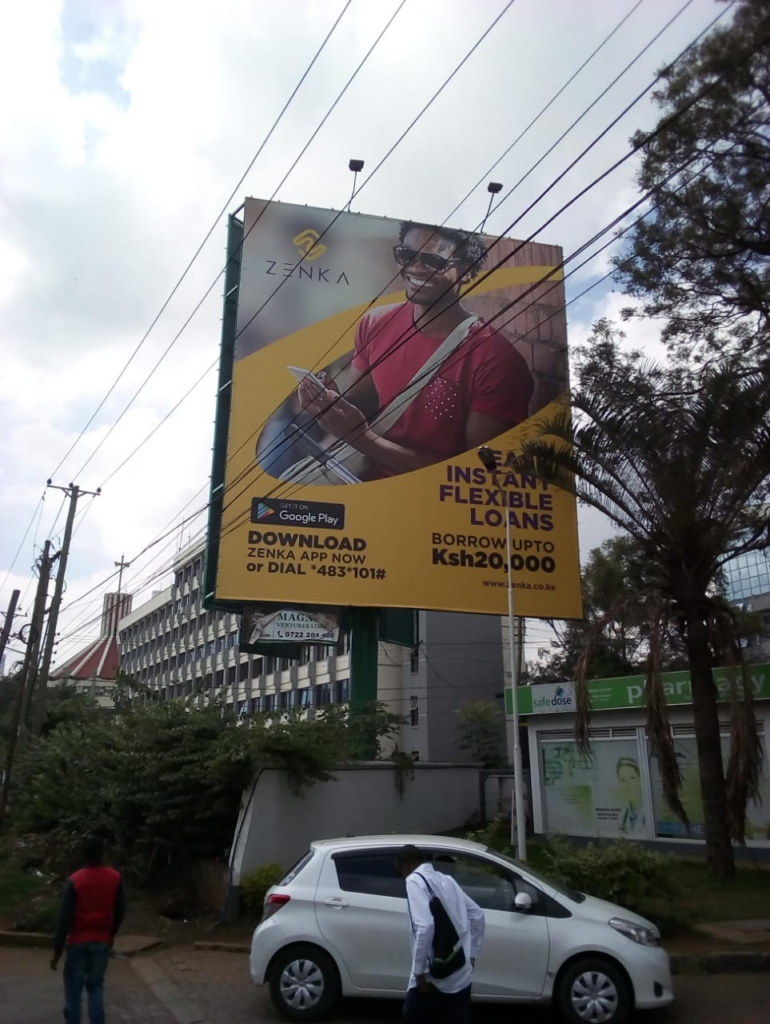 What are the future expansion plans for Zenka?
Zenka plans to offer other types of loans apart from mobile loans. They intend to open branch outlets, starting with Nairobi, to make their mark as an efficient, locative, financial service provider. Zenka follows the demographics of the country with major towns like Nairobi, Kisumu, Mombasa, Nakuru, Eldoret having more users. The northern parts of Kenya have seen an increase in numbers as well.
How efficient is Zenka's robust customer service team?
Zenka runs a call center all day till midnight and soon will be 24 hours, ensuring clients are well taken care of with quick responses when they call. Client queries are answered on all social media platforms and on email, on the website and on live chat. Functions are automated to increase efficiency and reduce waiting. Comments on social sites and apps are responded to immediately.
Another super innovation in Customer Care by Zenka is the Robochat Zena.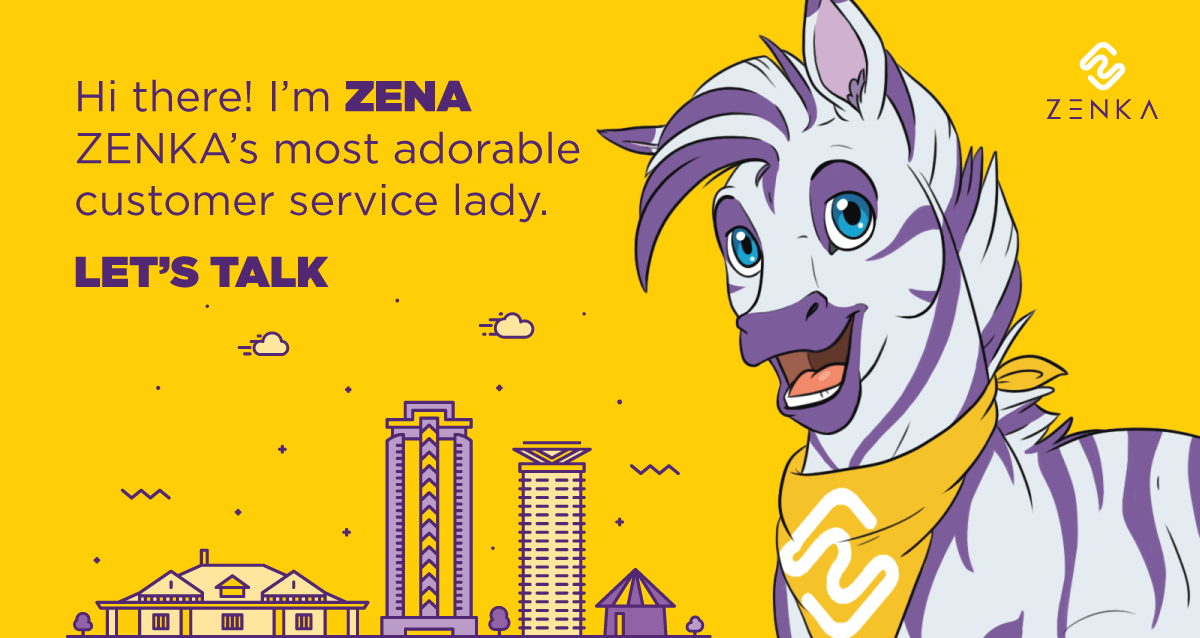 What are the customer service contacts?
Telephone: 0207650878
Email: [email protected]
Website: www.zenka.co.ke
Facebook: https://www.facebook.com/zenkakenya/
Instagram: https://www.instagram.com/zenka_kenya/
YouTube: https://www.youtube.com/channel/UCw2bcWVfHR1VVk1WRAckW1Q